Skegness faces lateral flow test shortage as time runs out before introduction of charge
The forthcoming introduction of lateral flow charges has created a shortage in Skegness, according to local residents.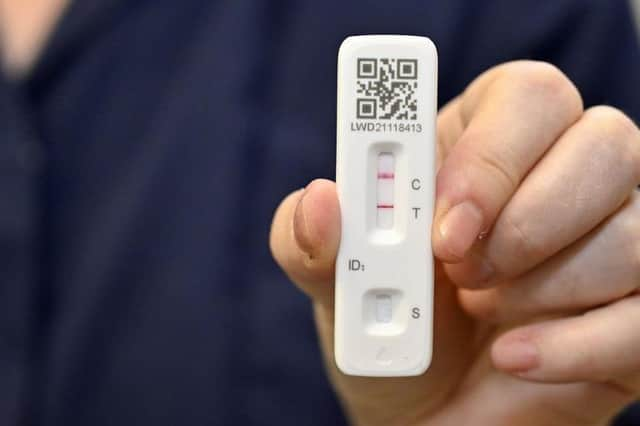 The Government will stop providing free lateral flow tests from April 1 – except for those over-75 and over 12s with weakened immune systems.
However, the move comes as the number of coronavirus cases in East Lindsey continues to rise.
A total of 35,043 cases were confirmed in East Lindsey when the UK coronavirus daily dashboard was updated yesterday (Tuesday), up from 34,866 on Monday. This was an increase of 177 in the previous 24 hours – and two more deaths were recorded.
People have been "scrambling" to order the last available tests online and are still asking at chemists in Skegness in spite of the shortage, according to one shopper Lincolnshire World spoke to who was out in town this morning.
"One chemist told me they hadn't had any deliveries since last week and another said there are none in Skegness," he said. "I heard one man say he needed to negative tests to go back to work.
The introduction of the charge comes as part of Boris Johnson's 'Living with Covid' plan, under which the legal requirement to self-isolate has also been scrapped in England, although guidance to do so remains.
People ordering free Covid tests online have been asked to declare they will not sell them on for a profit, amid fears a black market could spring up as the deadline approaches.
The government initially suggested that people buying a lateral flow test (LFT) would have to pay between £2 and £5 per individual LFT or about £20 for a pack of seven.
However, it is thought that retailers will "have the discretion to charge whatever they want". Boots has said it will offer lateral flow tests for £2.50 each or £12 for a pack of five. An extra option is to pay £17 for a pack of four and send results to the UK Health Security Agency (UKHSA).
Superdrug has said that it will charge £1.99 for one test or £9.79 for a pack of five bought in-store, while Lloyds Pharmacy is selling packs of five Covid tests for £9.49 online and has announced plans to sell individual tests for £1.89.
The Government has an approved list of lateral flow and PCR test providers. For details visit here.
Members of the public will also be able to order tests online or pick them up from a local pharmacy, including chains such as Boots and Superdrug.