Sleaford care home welcomes covid jab visit but critics call for more rapid expansion of roll out
With the third, Moderna vaccine against Covid-19 now approved for use in the UK, the NHS is stepping up its vaccination roll out programme in Lincolnshire, but critics are accusing the government of not accepting enough help quickly to speed up the campaign even further.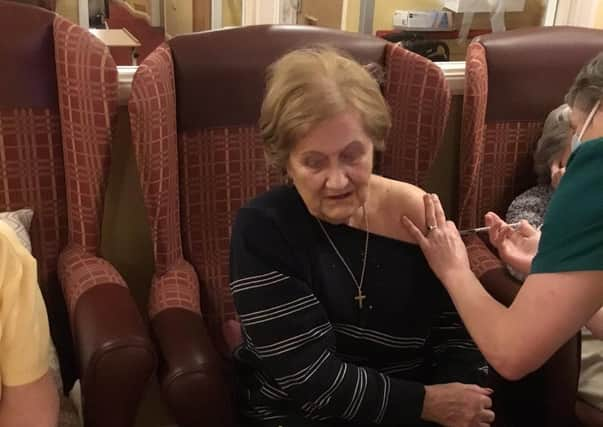 Pharmacies have offered to take up some of the work at a localised, community level for those unable to travel far, as they do with flu vaccines, but have so far been rejected, often blaming unnecessary red tape and training requirements.
Firstly, due to the high volume of jabs needed to be done in order for the Pfizer Biontech vaccine not to go to waste, smaller pharmacies were not invited to help. and now, with the easier to administer Oxford AstraZeneca vaccine, there is uncertainty as the NHS appears to be still sticking to hospitals, vaccine hubs and centre, with the assistance of GP surgeries as they go through the list of priority groups for the jabs.
A spokesman for Gohil's Pharmacy in Sleaford said: "We have applied to administer the vaccinations, but were told that it is more likely to be GPs and hubs doing it at the moment."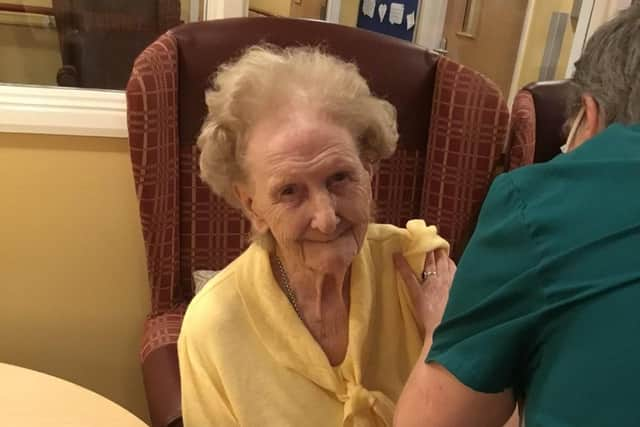 NHS Lincolnshire Clinical Commissioning Group says Lincolnshire has been among the first in the country to start vaccinating on December 8 through its first hospital hub at Lincoln County Hospital. They were also among the first to start
vaccinating through its GP led primary care network model.
A spokesman added: "We are delighted that once again Lincolnshire is amongst the first in the country to be offering the new Astra Zeneca vaccination this week, at our latest hospital hub at Pilgrim Hospital in Boston."
The current vaccination sites in Lincolnshire are Lincoln County Hospital and Pilgrim Hospital, Boston.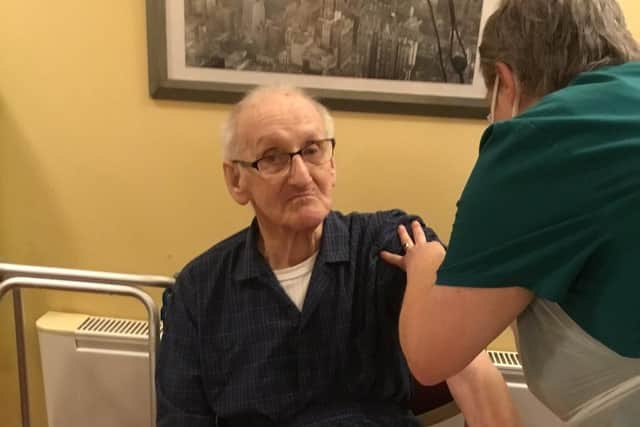 Further GP Primary Care Network vaccination centres have now been established at: Louth Community Hospital, Grantham Table Tennis Club, Waddington Branch Surgery of the Cliff Villages Practice, St Marys Medical Practice, Stamford, Franklin Hall, Spilsby, Sidings Medical Practice, Boston, Rustons Sports and Social Club, Lincoln and Portland Medical Practice, Lincoln.
The NHS in Lincolnshire says it is continuing to roll out the programme to more local sites which will become operational within the next week. Five more sites are expected in the next week. Beyond that there will be two large vaccination sites and a roving service for the housebound delivered in the county. The NHS will continue to keep the public updated as these sites and vaccination services become available.
The spokesman said: "Nurses, paramedics, pharmacists and other NHS staff will work alongside GPs to vaccinate those aged 80 and over, as well as care home workers and residents, identified as priority groups for the life-saving vaccine.
"The NHS will contact people in the priority groups when it is their turn to receive the vaccine. Patients do not need to contact their practice."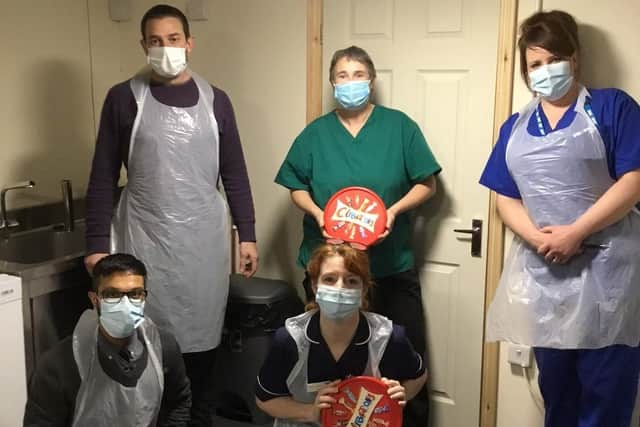 The NHS in Lincolnshire has also already been undertaking vaccinations in care homes in the area and Ashdene care home in Sleaford saw its remaining staff and patients injected today (Saturday). A spokesman said: "This is one of a number of homes where vaccinations are taking place as part of the vaccine roll out in the Grantham and Sleaford area."
Care home manager Jilly Hunt said: "It was a very emotional day at Ashdene to see our lovely residents get their vaccines, we know it's not over yet, but it's a step in the right direction so a massive thank you to everyone involved in organisation and delivering the vaccine, we are all immensely grateful."
The home awarded the vaccination team with tubs of chocolates as an expression of thanks.
Meanwhile the health service has issued directives to delay issuing further second doses of the vaccines, which would increase the effectiveness, to allow more first doses to be administered, which has caused some concern among experts. Sleaford Medical Group has been carrying on vaccinating and announced via social media that NHS England had directed that appointments booked for the second dose of the Covid-19 vaccine should now be postponed.
They said: "We understand that this may cause confusion or uncertainty for those affected. We would like to share with you therefore the latest medical advice and locality specific information that we have. The new medical advice that has been provided is as follows:
"The second dose of the vaccine remains effective when given up to 12 weeks after the first dose, and should be given towards the end of this 12 week period. While you will need two doses of the vaccine to get the best long-term protection from the virus, you will still have a significant level of protection at 22 days after you received the first dose. The new guidance will also help ensure that as many people as possible benefit from the first dose of the vaccine as soon as possible. Please be reassured that there are no safety concerns in the new guidance, and it will not impact on how effective the vaccination is in protecting you from Covid-19 once the course is complete."
Due to the tight timings involved, Lincolnshire CCG and Primary Care Network agreed to honour vaccination bookings for patients aged over 80 years at The Meres Leisure Centre in Grantham last Tuesday, but those with appointments booked for a second dose on January 6 and 7 would be contacted and advised that their appointment will be taking place at a later date and a new appointment given.
The practice said: "We fully appreciate that this may cause concern for our patients and would advise that if you require further information regarding the vaccine, you visit www.nhs.uk/covid-vaccination ."
Council leaders have highlighted their concerns to Health Secretary Matt Hancock about the "lack of transparency" over vaccination rollout for the county.
Following a meeting of Lincolnshire Outbreak Engagement Board (LOEB), the Leaders of the county council and district councils sent a joint letter to Mr Hancock about the lack of information from the NHS on local delivery plans for the Covid vaccines.
The letter from Coun Martin Hill, Leader of Lincolnshire County Council and chairman of LOEB, said they were impressed by the proactive work of local NHS colleagues with the early delivery of vaccines to the local population.
He said they were keen to help with local messages of support and clarification, but this is being constrained by "national edicts" which are apparently preventing local managers from sharing details of their local delivery plans.
Coun Hill said: "There will be an understandable demand from the public to understand when and where they can expect their vaccinations and to attempt to cover the plans in a veil of secrecy makes no sense to them or us and will only undermine confidence and patience locally.
"I think everyone understands that plans can change and delivery sometimes fall short of expectation, but the answer surely must be clarity and transparency so the public at least understand the challenges and ambition and will then be supportive and understanding."
The government said that hundreds of new sites will be coming next week as part of their plans to give 13 million of the UK's most vulnerable the jab by mid-February.
Prime Minister Boris Johnson said he wanted every resident to have a vaccination hub within 10 miles by January 15.
The county's infection rate has been consistently between 250-300 per 100,000 people over the past two weeks and bosses say it could go either way in the near future, depending how people behave.
Government bosses are telling public health officials that although the public is behaving better than the November lockdown, they're not as well behaved as the March one.
"You've just got to look at other places how quickly London are parts of the South East accelerated," said Lincolnshire County Council's director for public health Derek Ward.
Labour leader Keir Starmer has committed the Labour Party to a 'national effort' to roll out the Coronavirus vaccine across Britain, as the party launches the Let's Vaccinate Britain Campaign alongside the Trades Union Congress and the Daily Mirror.
The Labour Leader has joined with union chief Frances O'Grady to issue a rallying cry for hundreds of thousands of Labour members and millions of trade unionists to be "getting involved, volunteering and helping out in every village, town and city."
Labour's Shadow Public Health Minister and Nottingham North MP Alex Norris said: "We have seen shocking figures in recent weeks on Covid cases, and sadly deaths. We are already facing the worst death toll in Europe.
"We now, thanks to our incredible scientists, have a light at the end of the tunnel. The vaccine must be rolled out in a swift and safe manner."