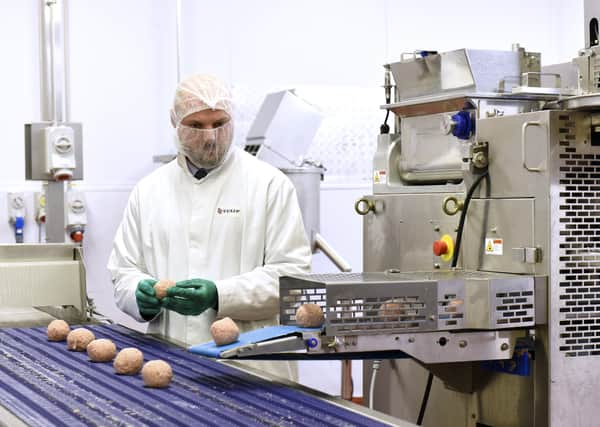 Pilgrim's Pride, formerly known as Tulip until this summer, say they have learned of a "very small number" of isolated and unrelated positive Covid cases at their specialist snacking site in Ruskington.
They say in a statement: "All positive cases are self-isolating as per Government guidelines, along with any identified close contacts.
"We believe the cases are as a result of the prevalence of Covid within the wider local community," said the American-owned company
"Our team members at Ruskington are key workers who have responded to this global pandemic in the most challenging of circumstances; their health and wellbeing is of the utmost importance."
They added: "Since the onset of this pandemic, our business has been working to guidelines issued in relation to coronavirus and food processing sites, and liaising with UK Government, the Food Standards Agency, the Health and Safety Executive and Public Health England on all matters including social distancing and its application in food processing factories.
"We have also implemented additional measures where they bring benefit to particular situations and audit our own compliance of all Covid-19 controls daily."
Last week Moy Park confirmed 50 of its workers had tested positive for coronavirus at its Anwick poultry processing factory and were self-isolating.
Tulip Ltd officially changed its name to Pilgrim's Pride Ltd. from August 31 this year.
Pilgrim's Pride Corporation acquired Tulip Ltd in October 2019 and the change in corporate identity was the latest step in the company's integration programme.
Andrew Cracknell, CEO of Pilgrim's Pride Ltd said: "The Pilgrim's culture, vision, values and strategy perfectly translate to our business and seamlessly compliment the strong foundations of our business.
"This is an important milestone as we continue our integration into the Pilgrim's family, and an exciting time for the Pilgrim's UK team, our farmers, customers and suppliers."
A full rebranding project is now being rolled out across the business and will continue into 2021.