Staff member at Sleaford-area care home lifts residents' spirits with colourful masks for colleagues
A creative member of staff at a care home on the outskirts of Sleaford has been helping raise spirits among residents by making colourful masks for her colleagues.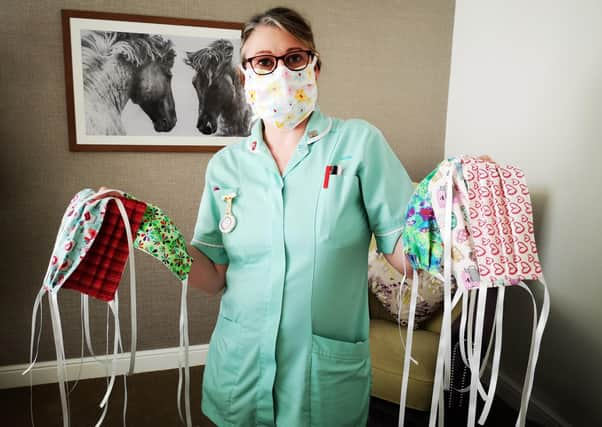 Judith Mableson, a carer at Holdingham Grange, in Whittle Road, has made about 30 of the masks in total for herself and co-workers.
Featuring an array of patterns, including flowers, hearts, birds stripes and kitchenware, they have been made out of spare material Judith had at home.
The site's registered home manager, Hazel Whittaker, said the items have been a hit with staff and residents alike.
"Her colleagues loved them and they were soon snapped up," she said.
"They make our residents smile in a very stressful time away from their families," she added.