Two more Covid cases confirmed at Sleaford High School
There has been further confirmed cases of coronavirus at Kesteven and Sleaford High School, just as the last students were returning after a previous period of isolation.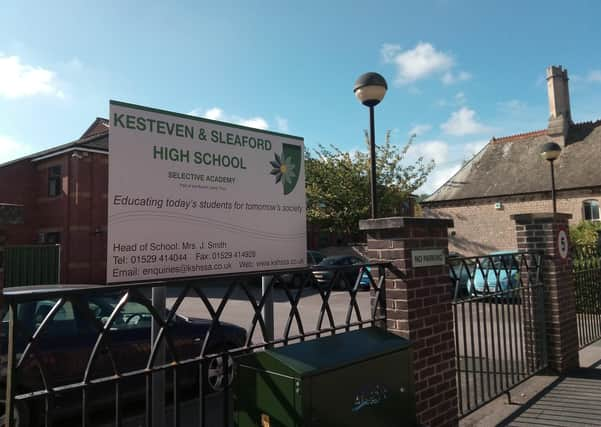 Head of School Josephine Smith has written to parents to say a Year 11 student who was last in school on Monday and a Year 10 student last in on Thursday October 8 have tested positive for the virus.
She said: "The school has been in contact with Public Health England. As a result, 25 Year 11 students who have been in close contact with the positive student are required to self-isolate along with all students in Year 10. Year 10 and affected Year 11 students will return to school after the half-term break."
The remainder of students may continue to attend school. But this comes after a Year 11 student tested positive on September 17 requiring all pupils in that year group to stay off school and isolate until October 7. During that time a further five students tested positive. Most were in the same form as the first student, with mainly mild symptoms.
It brings the number of infected students in the school so far this term to 10, plus two teachers, after a Year 8 student tested positive in the second week of term and a Year 9 student was confirmed positive at the beginning of the month, with classmates only able to return this week.
If any other children develop symptoms, they are asked to not go into school, remaining at home for at least 10 days and get tested by going to www.nhs.uk/ask-for-a-coronavirus-test or calling 119.