Deputy chief medical officer Dr Jenny Harries has urged parents to "control their teenagers" speaking at a Downing Street press conference today, after the Government released guidance ahead of a full return for pupils in September.
She said: "The original guidance recognised that the transmission risks were potentially more in the social behaviours of the teenagers – the older children out of school – than they potentially were in school.
"School is quite a controlled environment and perhaps trying to encourage families as well – I know it is difficult because I've been there – but to try and control their teenagers in their social interactions outside of school as well."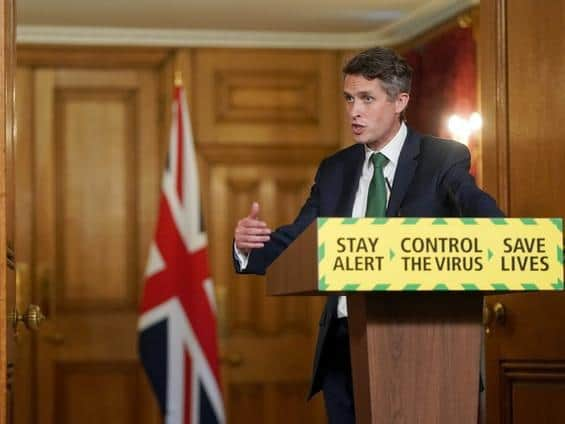 Earlier this week, Health Secretary Matt Hancock said there was an "unusually high" incidence of coronavirus in children in Leicester.
He said that even though children were less likely to get ill from the disease, the decision to shut the schools was made to try to halt further transmissions.
Dr Harries said the outbreak in Leicester was not caused by the return of schools, saying it was "community transmission".
"This is not a picture of a particular focal point, and certainly not on schools."
Education Secretary Gavin Williamson said the outbreak in Leicester was "not something about schools returning".
But education unions are calling for the Government to develop a "Plan B" in case a full return to school in September is not deemed to be safe.
Williamson has said schools in England will minimise contact between children in the autumn term by grouping them in class or year-sized "bubbles".
But teachers' unions have said they are "concerned" that the Government does not appear to have a Plan B if the new safety guidelines do not work, or if the number of coronavirus cases are higher by the autumn term.
Kevin Courtney, joint general secretary of the National Education Union (NEU), said: "We are concerned that the Government does not have a Plan B if these guidelines do not work or if cases are higher by the time we get to September."
On the new guidance, Mr Courtney said the practical difficulties involved in separating children into year group bubbles were "immense and will not be possible in many schools".
He said: "A poor plan, such as this one, risks failing children, parents and staff alike. We need much clearer science as well as guidance that is grounded in reality, for the full return of all pupils to work."
Dr Harries said lessons could be held outside in order to reduce the risk of transmission.
She said: "I'm very sure that from conversations that I've had from some of the teachers working with Department for Education that teaching site providers are finding very innovative ways to manage that particularly for example in the summer.
"You can have a group of children in a lesson outside and that reduces your risks instantly."
Mr Williamson also insisted that when children did return to the classroom they would not be taught a "watered-down curriculum".
He said: "It is going to be a full and total curriculum that is going to be delivered for our children across all subjects.
"It's incredibly important that we have the same standards and rigour across our education system as we come out of lockdown as we had going into it.
"We are not going to be in a situation where we see vital subjects cut out of children's education.
"So, the idea that there will be a watered-down curriculum is totally, totally untrue."
Guidance shows that schools will be expected to deliver remote learning if they are told to close again.
Mr Williamson said those who did not have access to technology or the internet would be able to get help to get equipment.
He said there were still 10,000 outstanding orders for equipment aimed at helping children learn at home but said some authorities had not put in requests for their pupils.
He said: "We engaged on one of the most ambitious programmes in terms of distribution of technical equipment, in terms of laptops and also internet routers – we have seen over 202,000 of those distributed to local authorities and multi-academy trusts who then pass those on to the schools.
"We have got 10,000 orders that are still outstanding that will be fulfilled over the next few days.
"But there are a number of local authorities and multi-academy trusts that have not placed their orders, but we are chasing those up."