Matt Hancock set the ambitious target yesterday as he said it was likely vaccines would need to be delivered yearly, much like the flu jab.
But pharmacists across the region and the country were left puzzled as to why their expertise had not yet been tapped in to.
Daniel Brash, a community pharmacist and co-director of Mitchells Pharmacy in Horsforth, said: "From my perspective we are quite used to giving vaccines, we have been doing quite a lot of flu jabs and when it was not Covid times we did a lot of travel vaccinations. We are quite experienced in giving vaccinations and I would be interested in ramping it up to administer the Covid vaccine."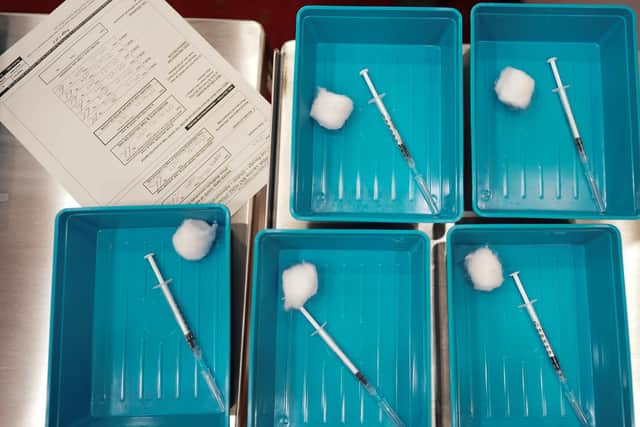 He said: "Our customers are asking all the time, all the time. They are asking lots of questions and asking us 'if you get some will you please let us know'."
Mr Hancock has said he was confident of the involvement of 200 pharmacy sites in the jabs programme, which could be expanded further depending on how the rollout progresses.
One of the first pharmacy sites will be Boots in Halifax, with another store in Huddersfield being among the first 200 also.
But Dr Leyla Hannbeck, pharmacist and chief executive of the Association of Independent Multiple Pharmacies, said more could be done to utilise the country's 11,500 local pharmacies.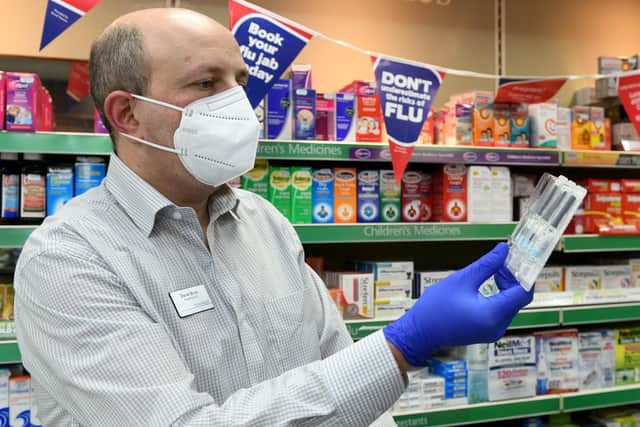 She said: "We want to ensure that at this moment of national crisis the Government does not ignore what is a national institution of health experts, right under our noses and accessible without an appointment.
"We want to ensure the Government capitalises on this accessibility, convenience and experience pharmacists provide by offering an open door policy to patients to use the pharmacy of their choice. We ask the Government to engage with us. We want to help – let us."
While Shadow Health Secretary Jonathan Ashworth added: "Community pharmacies are integral to local communities and trusted by patients. They have years of experience in delivering flu vaccines and must be a key regiment in the vaccinator army we need.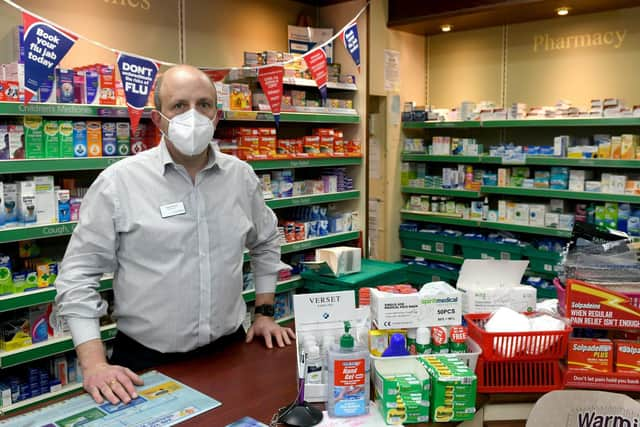 "I urge ministers to fully mobilise the skills and expertise of community pharmacy to get Britain vaccinated."
Hull East Labour MP Karl Turner backed the campaign launched by this newspaper today, and said his local pharmacist wanted to know why the Government was "shunning an army of experienced pharmacy technicians".
Mr Turner said: "Between the end of September 2020 and December 2020 more than 20m flu vaccines were given between GPs surgeries and community pharmacies. Although it would be difficult to do as many of the Pfizer vaccines because of the freezer storage requirement it would be possible for those community pharmacies to help greatly with the Oxford vaccine.
"The UK was the first country to get the approval to use the vaccine and so we should be the first country to be fully vaccinated. Community pharmacies have an army of fully trained technicians and their community pharmacies are already Covid secure.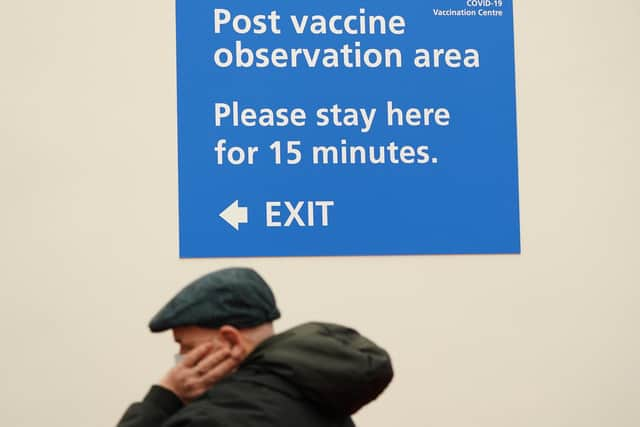 "They can get these out fast and safely. The Government needs to get a grip, use our trusted community pharmacies and get Britain vaccinated."
Mr Hancock told the Health and Social Care Committee last week he is "confident" of 200 pharmacy sites being involved in the rollout, adding: "We'll keep working with community pharmacy to see whether we can expand that and to see how the rollout goes and which of the different types of sites are more effective."
He said there is a "particular role" for community pharmacy in what he said needs to be a "universal rollout".
He told MPs: "We need to make sure we get to all communities, and community pharmacies precisely, as you said, are highly engaged in their local community, often more local than any other healthcare setting.
"And therefore, we will be able to support getting right into the communities that we need to reach."
He added: "There's a big role for community pharmacy, especially in making sure that we reach all parts with this vaccination rollout."
The Government is aiming to offer inoculations to almost 14m vulnerable people in the UK by mid-February.
More than half a million over-80s are due to receive invites this week to jet a jab at one of seven new regional centres in England.
Mr Hancock said the Government was on course to reach its target, running at over 200,000 people being vaccinated in England every day, and having already vaccinated around one third of the over-80s in the country.
Mr Hancock told Sky News' Sophy Ridge On Sunday programme: "I hope that we will be able to handle this (disease) in the future through a vaccination programme in the same way that we do flu each year.
"I think it's highly likely that there will be a dual vaccination programme for the foreseeable – this is in the medium-term – of flu and Covid."
An NHS spokesperson said: "Pharmacies are already working with GPs to deliver the vaccine in many areas of the country. As more supply becomes available, community pharmacists able to administer large numbers of vaccine will play a role in the NHS's phased vaccination programme, the biggest in the health service's history."
Meanwhile seven mass vaccination sites open across England today.
The new centres – including at a football stadium and a tennis club – will be joined later this week by hundreds more GP-led and hospital services along with the first pharmacy-led pilot sites.
Professor Stephen Powis, NHS England national medical director, said the ramping up of vaccination sites would help "protect even more people".
The mass vaccine sites will each be capable of delivering thousands of vaccinations each week and could increase their operations according to vaccine supplies and demand, NHS England said.
The seven new England vaccine centres opening on Monday are: Ashton Gate in Bristol, Epsom racecourse in Surrey, the Excel Centre where London's Nightingale hospital is based, Newcastle's Centre for Life, the Manchester Tennis and Football Centre, Robertson House in Stevenage and Birmingham's Millennium Point.
The locations were chosen to give a geographical spread covering as many people as possible, NHS England said.
Some 600 invites were due to be sent over the weekend and this coming week to people aged 80 and above who live up to a 45-minute drive from one of the new centres.
The sites will also vaccinate health and care staff.
Professor Powis said: "Increasing supplies means the NHS can open even more vaccination services and protect even more people this week.
"While my NHS colleagues are working hard to ensure we can offer vaccines to all of those who would benefit most over the next month, at the same time as providing care for everyone who needs it, we need the public to help us.
"Please don't contact the NHS to seek a vaccine, we will contact you. When we do contact you, please attend your booked appointments."
He reminded everyone, whether they have had a vaccine or not, they need to keep following all the guidance "to control the virus and save lives – that means staying at home as much as you can, and following the 'hands, face, space' guidance when you can't".
Of the almost 1,000 vaccination sites currently open across the country, the NHS said almost 800 are GP-led services which are expected to deliver most of the jabs.