Covid-19 survey by patient watchdog reveals how Lincolnshire social care has been coping
The Covid-19 pandemic has had a significant impact on residents, family and staff within care homes along with those accessing care in their own homes.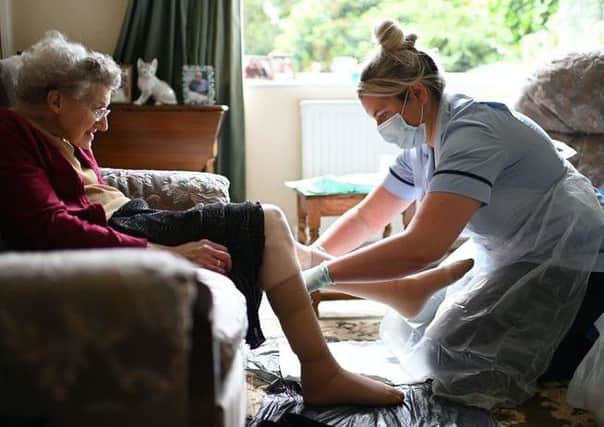 As patient voice, Healthwatch Lincolnshire continues to deliver its core function of gathering the views and experiences of Lincolnshire residents on health care, it is sharing feedback from a short campaign where it asked for experiences of social care during the pandemic.
Healthwatch Lincolnshire wanted to understand and capture the experiences of the public, looking at how supported they felt by their social care services.
The short campaign ran from April 27 to June 22 and sought to understand the experiences within social care during the COVID-19 pandemic.
Many of the comments praised the level of care received from both domestic care and care home staff.
Overall, nearly a quarter (23 per cent) of those who responded said they believed the quality and safety of care had helped them, equally another 23 per cent felt it had affected them negatively.
Many acknowledged how quickly the care homes reacted to the pandemic which in turn provided them with a more reassuring environment and kept them safe.
Three out of four people said they felt every effort was made to encourage communication between them and their loved ones during this time.
Service users as well as family and friends also told Healthwatch they were craving for face to face visits to improve their overall wellbeing.
Healthwatch commented: "It is clear this does have emotional effects on both the family and the care home resident, especially for those suffering with dementia or other sensory or learning difficulties.
"Digital technology has been embraced to keep people connected using software such as Zoom, Skype, etc. However, it is acknowledged that these digital solutions are not always suitable as some find it difficult to interact with, or do not have the equipment or resources to maximise this option."
Some people were feeling more isolated and lonelier due to the lockdown and social distancing restrictions than they would do normally and some care staff and family carers felt personal protective equipment (PPE) was difficult to obtain, especially masks and gloves. This affected domiciliary care more than care homes.