Covid spring booster jabs - now available to book slot
Those eligible for a Covid-19 spring booster jab are being urged to book their appointments now and take advantage of good availability.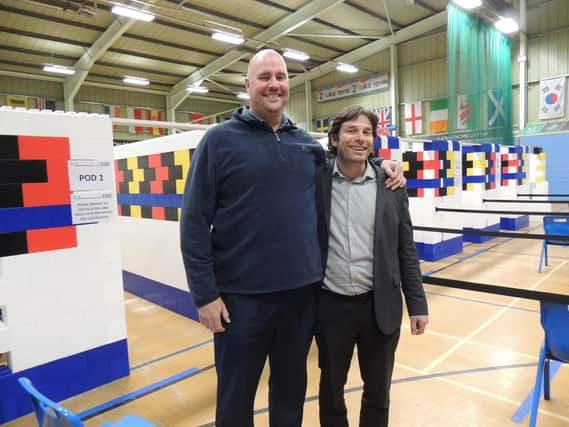 Since Monday people aged 75 and over, as well as individuals aged five years and over who have a weakened immune system, are able to visit one of the county's vaccination centres to have their spring booster.
"We're getting ready to welcome eligible people for their spring booster at our vaccination centres in Lincoln and Wainfleet, as are our GP and community pharmacy colleagues across the county, as part of this latest phase of the Covid-19 vaccination programme," commented Julie Humphreys, Head of Clinical Services, Lincolnshire Community Health Services NHS Trust.
She urged people to book as soon as they can online using the National Booking Service or by calling 119. The spring booster will only be available until June 30.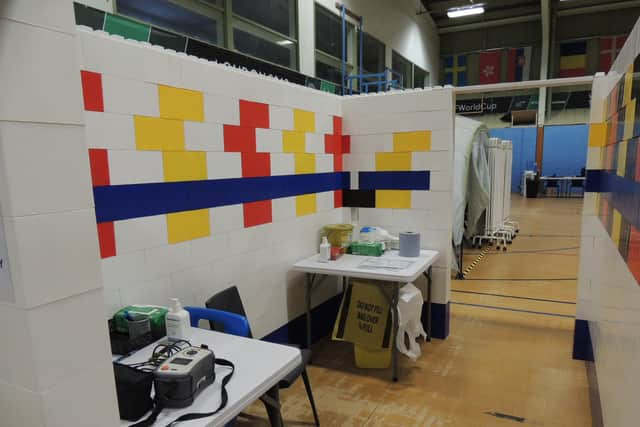 Alternatively people can wait to be contacted by their GP practice, who will be working to the same timescale.
At Grantham Mere's Leisure Centre, the team have been busy rebuilding the vaccination booths to accept patients from Grantham and Sleaford GP practices.
Having handed back all the loaned materials to a local firm, they have this time assembled six cubicles out of giant modular building blocks, which will serve as a new talking point.
All patients in this area will be directed to that site except for a few pop-up sessions and visits to house-bound patients. Vaccinations have already begun in care homes.
Dr Adriaan Van Biljon, Medical Director for the local primary care network said: "We have very good vaccine stocks and people are now beginning to book their slots.
"It is a slightly more targeted campaign, but we will be delivering about 1,000 vaccinations a day and we are close to having delivered 350,000 jabs in Sleaford and Grantham alone throughout the entire covid campaign."
They expect to deliver around 20,000 jabs this time, by a team of medical professionals in their spare time, supported by volunteers.
More information about the vaccination programme at: www.lincolnshire.icb.nhs.uk/grabajab