Donation of Yamaha organ to bring music to patients at Skegness Hospital
A Yamaha organ has been donated to Skegness Hospital to be used for ward therapy to make patients smile.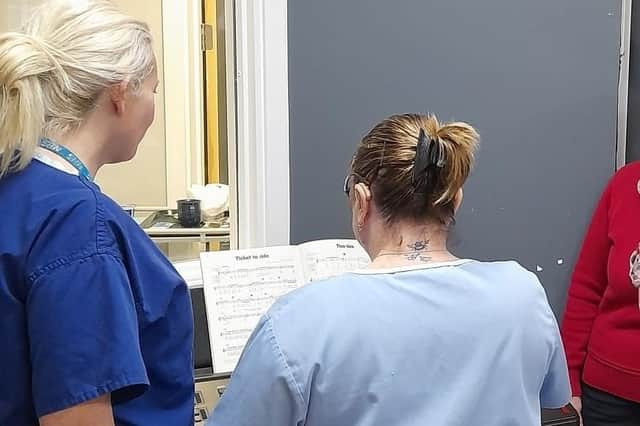 It has been donated by Angela Taylor, who was left with the decision of what to do with it after her father, Alan Froggatt, passed away in March 2017.
Angela had grown up in a musical family and her dad played many instruments. She remembers he would always have the music on, dancing around the house, but one of his favourite instruments was the organ.
However, it had been left in the spare room unused since he passed away. Angela and her mum, Jane Froggatt, didn't want Alan's beloved item to continue gathering dust and so decided to put it to good use so that others could enjoy it, just as they did.
They chose Skegness as the destination as it held many fond memories for Alan and Jane, who used to visit the place frequently.
In the 1960s, they even spent their honeymoon in Skegness, and it was a favourite holiday spot for the entire family.
Nicola Parker, Clinical Team Lead for Scarborough Ward in Skegness Hospital, said: "Thank you so much to Angela and all the family for this kind donation. It's going to bring so much joy to all our patients and staff members on the wards."
Angela added: "Dad would love that the organ is going to go somewhere that will keep the music alive and, hopefully, bring a smile to people's faces and to a place that he loved."