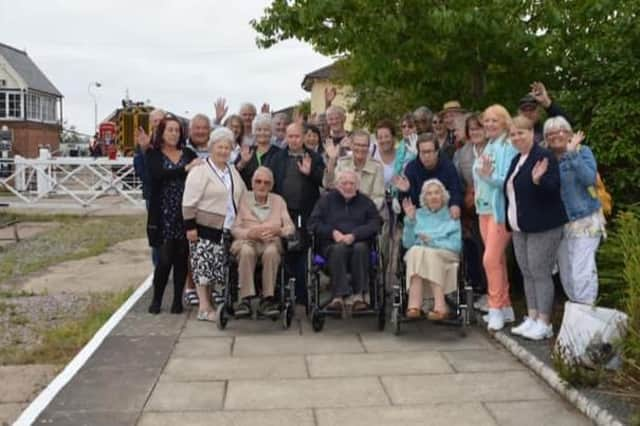 Sleaford Dementia Support Group has been presented with a £1,000 donation.
This was made up of £500 raised from the St Botolph's Lodge No.588 Ladies Night, in addition to another £500 from the New Provincial Fund, from which all of Lincolnshire's 75 Lodges are given £500 annually to pass on to the good cause of their choice.The cheques were handed over by Irwin Langley (Worshipful Master of St. Botolph's Lodge) and Rachel Tweedale (Worshipful Masters Lady), to Eve Bowler (chairman of the charity) and John Maddison (Trustee).
Sleaford Dementia Support's activity group meets on the first and third Wednesday of each month, 1-3pm, at St Denys' Church Rooms, offering refreshments, games and a friendly ear for those living with dementia. They also have a Carers Plus group.
Trustee Rebecca Mezzo said they have been busy since reopening in March after the pandemic, doing crafts for a Queen's Jubilee party. They had a train ride on the Lincolnshire Wolds Railway and a trip for fish and chips at Skegness, as well as receiving visits from the Pottery Painting Cafe.
She said: "We couldn't have done any of this without the financial support of our friends from across the town and villages."
Donations have also come from a Miller Magic big band concert and Sleaford Golf Niners, plus the North Kesteven Community Lottery.