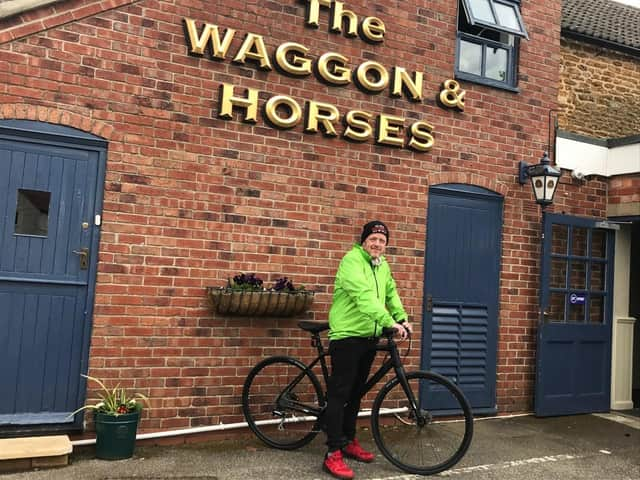 Duncan Shields from Caythorpe, is preparing to cycle 250 miles in June to raise money for Maggie's Centre, a cancer support charity with branches across the UK, in memory of his good friend.
During last year's lockdown, as many people did, Duncan discovered a love of cycling and invested in a brand new bike to make the most of his once-daily allotted exercise.
Sadly, in February Duncan lost one of his good friends, who passed away due to pancreatic cancer, and this spurred him on to take on the challenge to cycle 250 miles in June.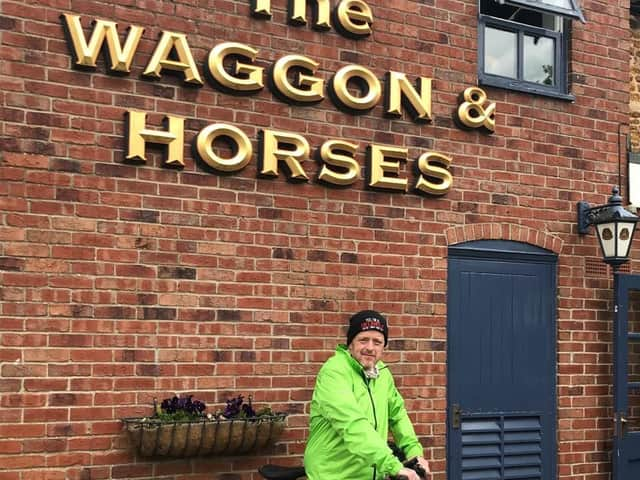 He said: "Cycling got me through lockdown to be honest. Then I saw Maggie's Cycle 250 miles Facebook challenge and decided to go for it."
This will be made even more tough for Duncan, as he was diagnosed with Charcot–Marie–Tooth disease (CMT), a hereditary muscle wasting disease his father also suffers from.
"It's going to make it even more of a push," he said, "But I'm going to do it."
To help boost Duncan's fundraising, his employers at the Waggon and Horses pub in the village have organised a fundraising event at the pub over May Bank Holiday weekend (May 29-30).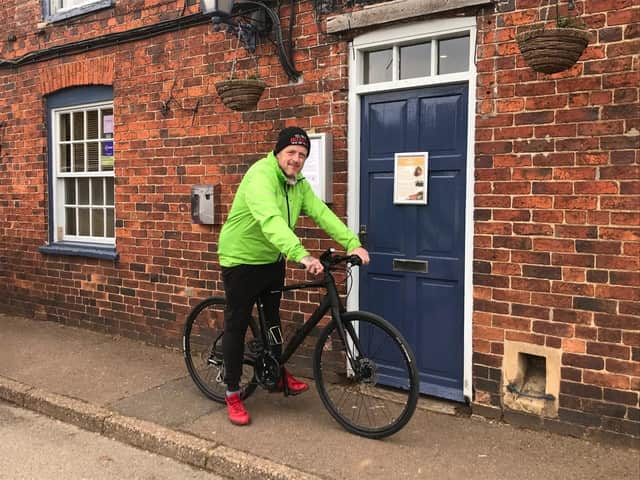 Live music will be provided by singer Laura Church, who will be performing 8pm to 10.30pm on Saturday night and folk singer Micky McNulty and friends from 4pm to 7pm on Sunday, both in the marquee. A barbecue will be available on Saturday evening from 7pm, with Pork Baps served on Sunday from 4pm alongside the barbecue.
Guests are urged to book their tables in advance by calling the Waggon and Horses on 01400 273744.
Maggie's offers free support to anyone with cancer and their families, including emotional support, treatment side effects and money worries. To find out more, visit maggies.org/