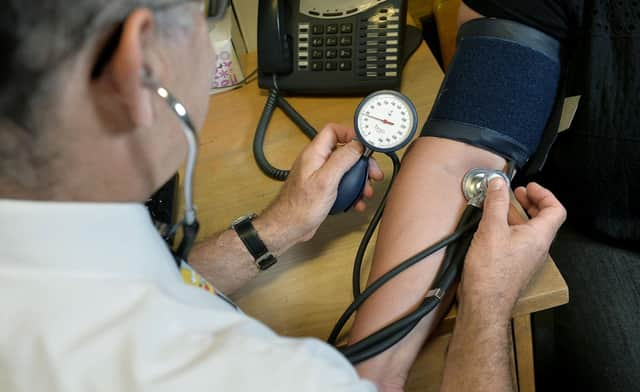 However, the nature of the challenges are very different depending where you live.
Those in towns might struggle with poor housing or mental health problems, while coastal residents are more likely to be affected by a shortage for medical services and unhealthy lifestyles.
A report by the Director of Public Health, Derek Ward, reveals the different problems faced by each part of Lincolnshire.
It divides the county into urban centres, industrial towns, coastal communities and rural or market towns.
While there are some issues that are common across the county, such as fuel poverty, each area also has its own unique problems.
The report is available to read online and will be discussed at this week's Lincolnshire County Council Executive meeting.
Here are the biggest problems across the county.
Urban centres (e.g. Lincoln, Boston, Grantham)
• Overcrowding and the transmission of diseases in Houses of Multiple Occupancy (HMOs)
• Vulnerable people clustered in deprived areas, creating areas with fewer opportunities and more challenges accessing services and jobs
• Higher rates of depression, anxiety and other mental health problems
• Climate change-induced heatwaves, with concrete expanses and less green space leading to 'urban heat islands'
Coastal communities (e.g. Mablethorpe, Skegness)
• A large population of elderly people who tend to have poorer health
• Strain on healthcare network during the 'summer swell' tourist season
• Attracting GPs, nurses and dentists is described as "ever more challenging"
• Low-paid seasonal work, presenting barriers to higher-skilled employment
• Static caravans used as housing, despite not being meant for permanent living
• Concentration of fast food takeaways and gambling outlets.
Rural and market towns (e.g. Holbeach, Market Rasen, Sleaford)
• Increased pressure on the health system as young people leave and older people move in
• Rising costs threatening the viability of residential care homes and sheltered housing
• Difficulty organising community support, which means people are waiting in hospital longer
• Low-income households driven out by lack of affordable housing
• Dust and dirt exposure caused by farm work, which also leads to increases accidents and injuries.