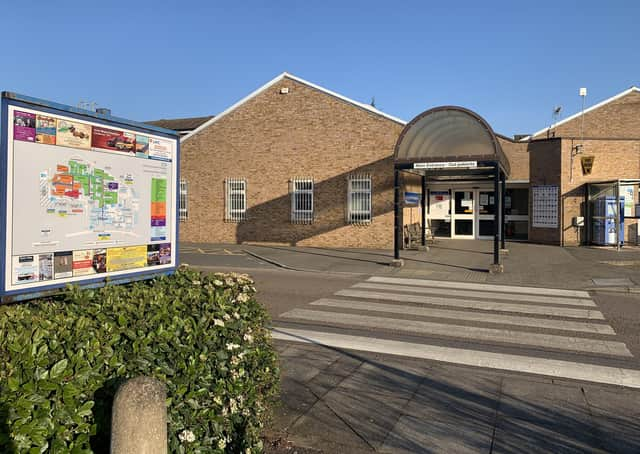 By creating a largely 'COVID-free' site at Grantham hospital, United Lincolnshire Hospitals NHS Trust says it is now able to carry out thousands more chemotherapy sessions, cancer surgeries and other elective surgeries for patients from across Lincolnshire.
Over the last week theatres at Grantham hospital have been used by teams of surgeons from across the Trust operating on 50 cancer and medically urgent patients in seven days after nationwide concerns about the backlog on cancer treatments and patients being reluctant to get potential conditions checked out.
The surgery was only possible following temporary changes to the urgent care offer at the hospital from an A&E, open 8am-6.30pm, to a 24/7 walk-in Urgent Treatment Centre (UTC), and transferring unplanned admissions to other hospitals.
To ensure the safety of cancer and surgical patients, many of whom are immunocompromised, all planned patients coming onto the COVID-free site are being tested for COVID-19 and only admitted following a negative result.
Medical Director at United Lincolnshire Hospitals NHS Trust, Dr Neill Hepburn, said: "We continue to manage a global pandemic situation, but are working to find ways to offer a wider range of services to our patients where we can safely do so.
"It has taken a huge effort by colleagues from across the county to transform how we provide these services to our patients from across Lincolnshire. I am pleased that we are now providing surgery to our patients with cancer or those whose surgery is urgent in nature."
These changes, which the Trust insists are temporary, are part of the its response to the level 4 national emergency for Covid-19, and accordingly will be reviewed when the current phase of the response nationally comes to an end. Based on current available information, this will run to the end of March 2021 but could be subject to change. It will be reviewed quarterly throughout.