Friends to do five marathons in memory of Ruskington grandad
A trio of young people from the Sleaford area have been inspired to fundraise for the British Heart Foundation after the painful loss of a relative during the Covid-19 lockdown.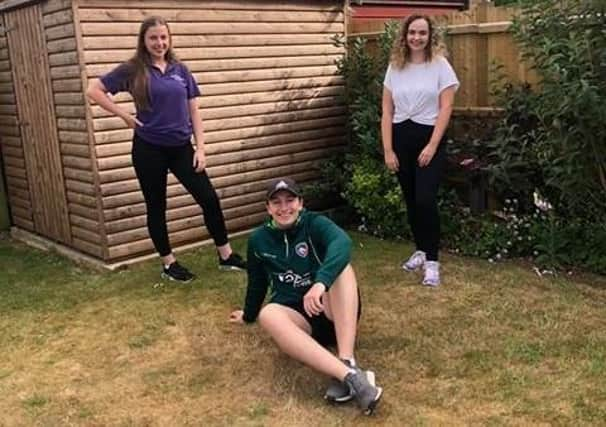 Cate Daniels, 19, from Ruskington, lost her grandad, Trevor Jones, aged 63, also from Ruskington, due to an undiagnosed coronary artery thrombosis.
She said: "In April, I lost my grandad so suddenly to something my whole family (including grandad) were not aware of before. He was out clapping for the NHS on April 2 after he'd returned home from work and was preparing for a normal Friday at work the following day."
He died peacefully in the night and Cate commented: "I never thought I would have to know what it was like to live without him, but I'm now living the reality and it's been so difficult. Made a lot harder by the guidelines and not being able to give him a proper send off."
After much consideration, Cate, along with friends Cliodhna Mclarnon, 19, and Cian Mclarnon, 18 (both from Greylees) has decided to raise money for the BHF and awareness of heart conditions by each cycling, running and walking the equivalent of five marathons in one week, starting in the week beginning August 10.
It will be in memory of Cate's grandad and others who have lost their lives to heart-related illnesses and to try and prevent other families going through what she has been through.
"We have five different routes and hope to do a bit of everything on these. We have some specific for cycling and somewhere we will have to walk or run due to fields, but on the majority of the routes we will do a bit of each."
She added: "We are all training everyday and our aims are to do something everyday, whether that is a run, cycle or walk to build up endurance."
She would be grateful for any support to be given via her Justgiving page at: https://www.justgiving.com/fundraising/cate-daniels
So far they have been pledged £865 towards their £1,000 target.