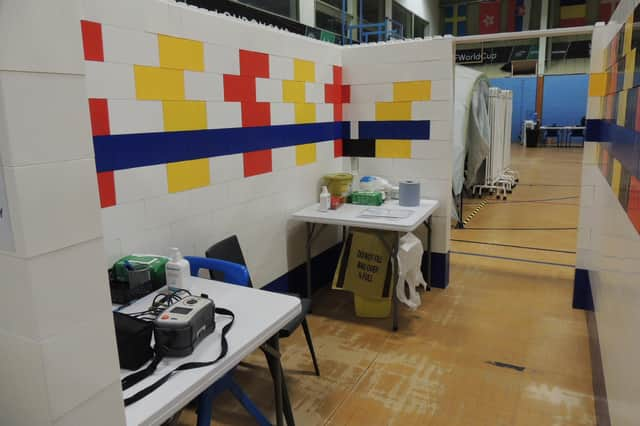 In addition, parents and guardians of children aged 5-11 and 12-15 are being reminded that the county's vaccination teams continue to offer bookable appointments for these age groups at vaccination centres in Lincoln and Wainfleet, including during half-term week.
Half-term week will also see a number of pop-up vaccination sessions being held, for all the vulnerable groups eligible. Appointments can be booked by calling 01522 301940 weekdays between 10am and 2pm or go to: https://lincolnshire.icb.nhs.uk/grab-a-jab/sessions/.
As of May 23, over 63,000 spring vaccinations have been given since launching on April 3 in local care homes.
Julie Humphreys, Head of Clinical Services at Lincolnshire Community Health Services NHS Trust, said they are on track to vaccinate everyone eligible by June 30, but people with a weakened immune system represent the lowest uptake so far. Only 4,500 out of 18,000 have come forward for a spring booster.
People with a weakened immune system include those who had or have a blood cancer, an organ, bone marrow or stem cell transplant, HIV infection, a genetic disorder, certain medicines that increase your risk of infection, or a long-term immunosuppressive treatment for conditions like lupus, rheumatoid arthritis or inflammatory bowel disease, although this list is not exhaustive.
"People with a weakened immune system tend not to create such a strong response to vaccines, plus any response may not be quite so sustained. Add to this the fact that we know, as with other vaccines, protection from the covid-19 vaccine wains over time and it becomes clear why it's particularly important for this group to come forwards and get vaccinated," explains Julie.
You can book online using the National Booking Service or by calling 119, or you can wait to be contacted by your GP practice.