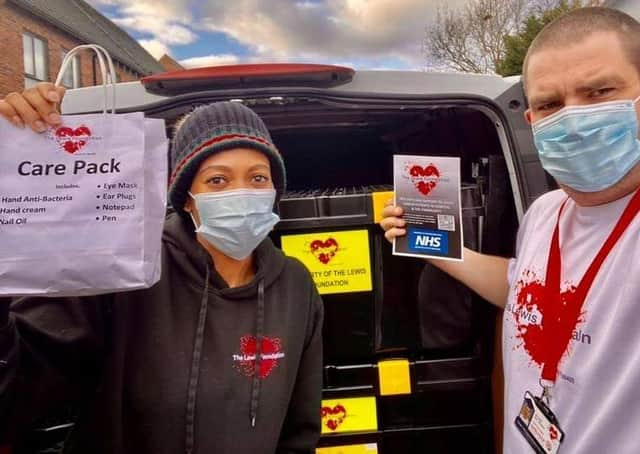 This last year has been really difficult and it has been especially hard for people fighting cancer.
Lincolnshire's cancer and Macmillan support and clinical teams have been there throughout the pandemic treating, supporting and trying to make life better for those with a cancer diagnosis.
When Bev Flockhar, leader of the Macmillan Cancer Information and Support Service, heard about the Lewis Foundation she got in touch to see if they would be able to help local patients. The foundation said they would be delighted to help and so far have sent us over 500 packs.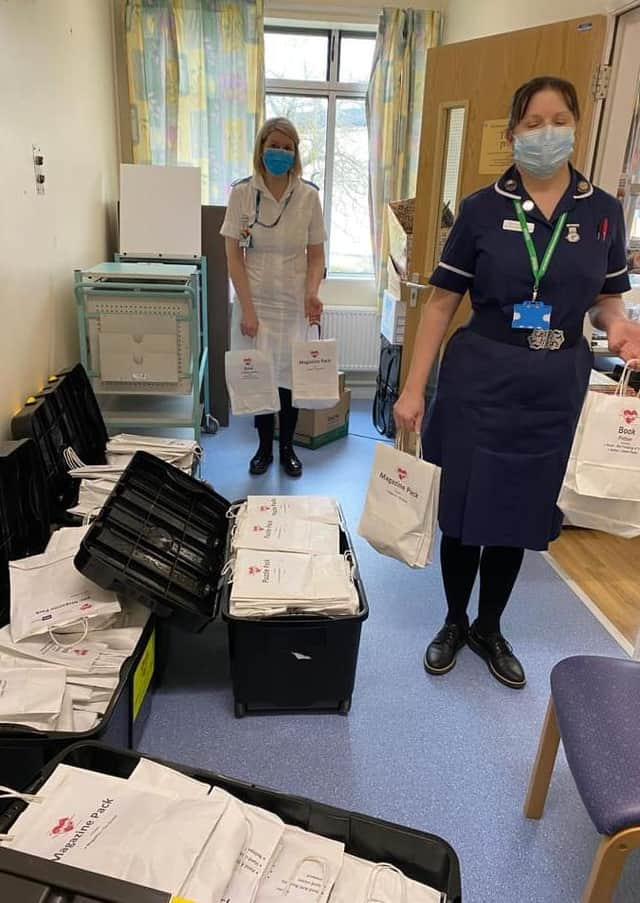 The Lewis Foundation source, package and hand deliver free gifts and support packs to adult cancer patients in hospital every week – items they might find difficult to buy themselves or simply cannot afford. The charity recognise that it can be a sad, frightening and lonely experience for individuals undergoing cancer treatment and hope these packs make a real difference.
They offer a wide variety of packs from comfort to craft to puzzles and magazines and the cancer team have been delivering these on to patients on wards and also those undergoing chemotherapy and radiotherapy treatment in day wards. The team have been delivering these at Lincoln, Grantham and Boston hospitals.
As well as being full of lots of lovely and useful items, they also feature a personal letter from one of the many volunteers. Accessible to all – they feature a narrative in different languages so all patients can understand what the packs are for.
"We were delighted when Beverley reached out and asked if we could provide our gift packs to patients in Lincolnshire," says the charity. "Our aim as a charity is to show support to adults going through cancer treatment by providing a gift to help brighten someone's day. We know how tough it can be for someone going through treatment and it has been wonderful receiving messages from hospital staff and patients how receiving a gift lifted their spirits. We are so grateful to the wonderful staff for supporting our work and handing them out for us."
​Beverley Duncan, Macmillan Lead Cancer Nurse, for Cancer Developments said: "We have been delighted to offer these packs to our patients that we are treating. They have been really well received and we are delighted to be able to do this for our patients across the Trust. We cannot thank the Lewis Foundation enough for this generous donation that has been a really positive experience for patients as well as staff."
The foundation relies on donations, fundraising support and volunteers to make a difference. To find out more you can visit their website: https://www.thelewisfoundation.co.uk/