Hear all about Naomi's Garden
Those with children with a variety of disorders or disabilities, or those with parents or partners with such conditions, would benefit from the expertise of a special charity.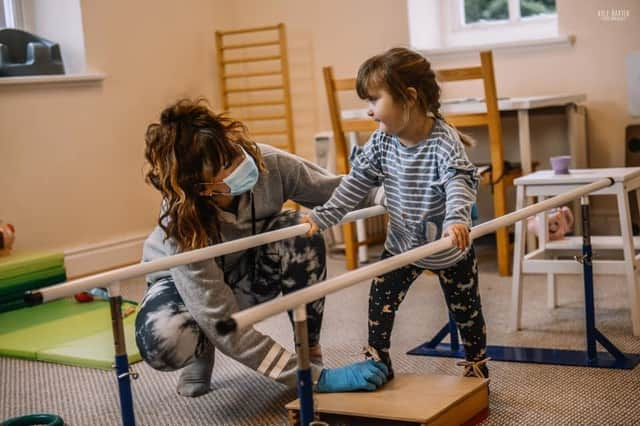 Sarah-Jayne Walker is one of the director of Naomi's Garden Conductive Education along with Mandy Franklin, Hannah Lindsey, and Donna Rusling, which runs education sessions for children and adults with movement and genetic disorders such as Cerebral Palsy, Parkinsons, Down's syndrome, MS and Long Covid.
They have also now expanded their field of expertise by taking on a new SEND consultant Vanessa Toyne, who specialises in addressing challenges to behaviour, attention, and cognitive ability, through scrutiny of children's unique sensory processing capabilities and need, supporting between 35 and 40 families.
Naomi's Garden was set up by Sarah-Jayne in memory of local girl Naomi, who she knew from their childhoods, and had cerebral palsy.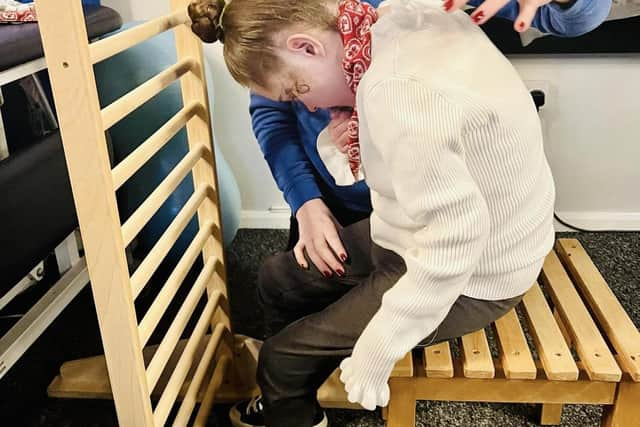 Sarah-Jayne explained: "I was Naomi's buddy at school, and she would have a lot of help in school as she couldn't walk or talk, and I thought it would be a wonderful job.
"Even though she was non-verbal, Naomi had this amazing way with people and everyone was drawn to her – she gave everyone a real sense of belonging."
Naomi sadly died when she was just 11 years old, and Sarah-Jayne decided that Naomi's name needed to live on, with her family's blessing.
"I realised that the provision for this sort of help is lacking in Lincolnshire, and decided to set up Naomi's Garden to help people here," Sarah-Jayne added.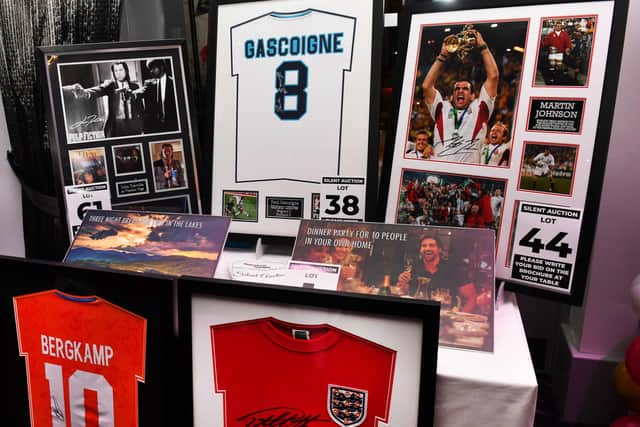 ​As the only charity to offer this service in Lincolnshire, with families coming from as far away as Gainsborough, Scunthorpe, and Grimsby, Sarah-Jane is keen to show exactly what they do and where people's money goes when they donate to the charity.
"We do conductive education as a movement-based programme for people with movement issues and teach them how to move more easily, for example adults with Parkinson's, Motor Neurone's Disease, and cerebral palsy.
"We're also seeing a lot of people with Long Covid, that's a big thing. We feel that a lot of people with Long Covid are not being taken seriously and a lot of them have lost hope."
Currently based in Manby, Naomi's Garden's trustees are currently fundraising towards being able to move into their new building on Manby Park, with around £70,000 raised to finish off the work through a combination of donations, fundraising, and charity grants.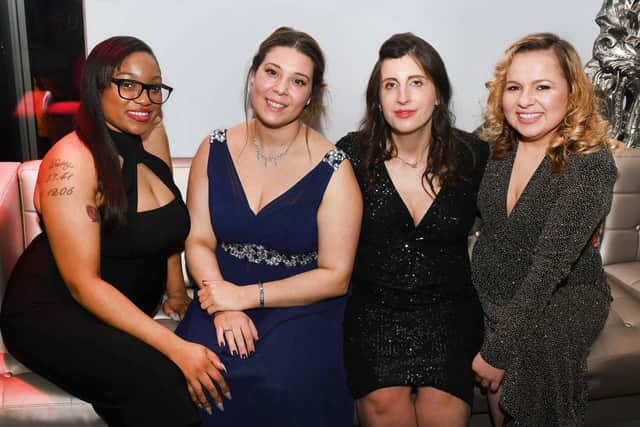 Sarah-Jayne said: "We hope when we move into our new building that we will be able to offer bigger sessions and have parent and child groups, as a lot of parents are thrown into the therapy world at the deep end when their child is diagnosed.
"A lot of parents are told that their child will never walk, talk, have a job etc, but I've had children come to me at the age of ten unable to walk and now they are, and it's wonderful to see.
"For parents, to feel like they are heard and seen is so important – families can go weeks without seeing a physiotherapist because they're just so stretched at the moment and it's hard to help parents see progress being made – that's what we want to offer, a centre of hope for Lincolnshire."
Sarah Jaye is hoping to offer hope to the families they care for, and that there is more to Naomi's Garden than just physical aid.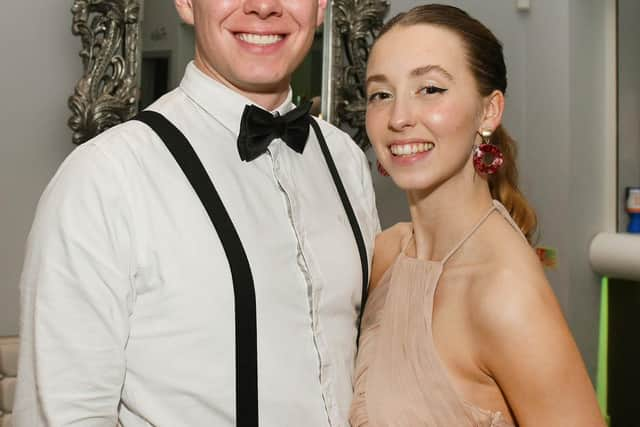 "We want parents to know that even though their child has a condition, they still have so much potential and there's lots of hope that we can give them," she said.
"We've just come out of the Covid pandemic and a lot of parents who are feeling drained and empty as they've been doing this all alone, and it's even harder because a lot of the time, the can't just go out and do things with their children because some of them are still medically vulnerable, and some even still shielding.
"We've also been seeing a lot of wives caring for their husbands and they've been doing it alone, but we're a community here and we don't want anyone to feel alone because they're not alone we're here to help," Sarah-Jayne said. "But what we want is for people to reach out to us and get help and to not feel isolated – please just reach out to us, even if it's just for a cup of coffee or to talk."
Sarah-Jayne said she's been incredibly heartened by the amount of support that the people will give each other.
"I'm blown away by the whole community here, in life it's amazing how many people will help each other," she said.
"We've been working hard to do a complete refurb on the new building and local businesses have been so helpful, it's really lifted up and felt like the load is being shared."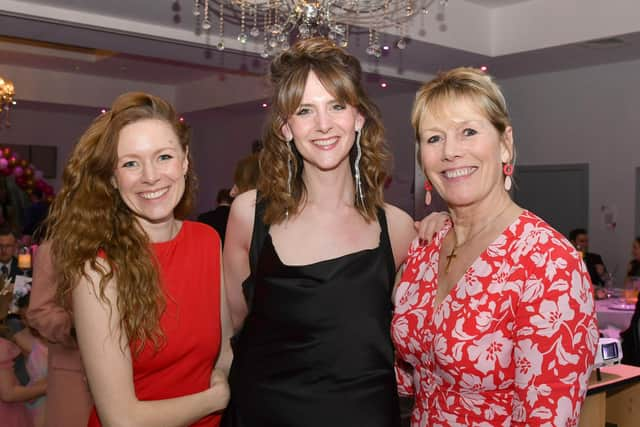 Naomi's Garden has just hosted the charity's biggest fundraiser of the year, the Naomi's Garden's Fundraising Ball 2023 – which boasted live music, three-course dining, dancing, and entertainment at the Brackenborough Hotel, and raised a staggering £7,000.
"We were amazed at how generous people were," Sarah-Jayne added, "People have been so kind and we're so grateful to everyone who came and put their hands in their pockets for us."
Sarah-Jayne has also paid tribute to trustees Mandy Franklin, Hannah Lindsey, and Donna Rusling for putting in so many hours behind the scenes - with the latter also heading up a Holiday Activities and Food campaign to provide food education, outdoor pursuits and arts and crafts which has been a huge success.