Heckington man takes on Great North run in memory of brother with rare muscle wasting condition
Heckington man Graham Park is taking on the Great North Run for a health charity in memory of his brother who died two weeks before Graham's wedding.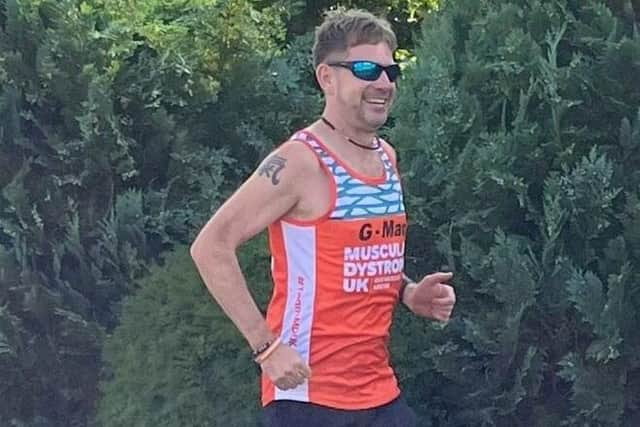 Graham, 53, will be one of up to 60,000 people taking in the iconic 13.1 mile run on Sunday (September 10).
Graham will be running from Newcastle to the coast of South Shields, all in support of Muscular Dystrophy UK (MDUK). He is hoping to raise over £1,250 for the charity, which helps fund research into treatments for rare, life-limiting muscle-wasting conditions and supports the 110,000 children and adults across the UK affected by these conditions.
He is taking on the Great North Run in memory of his younger brother, Andrew, who was diagnosed with Duchenne muscular dystrophy, aged six, and died, aged 21, in June 1994, just two weeks before Graham's wedding day, where he was due to be the best man.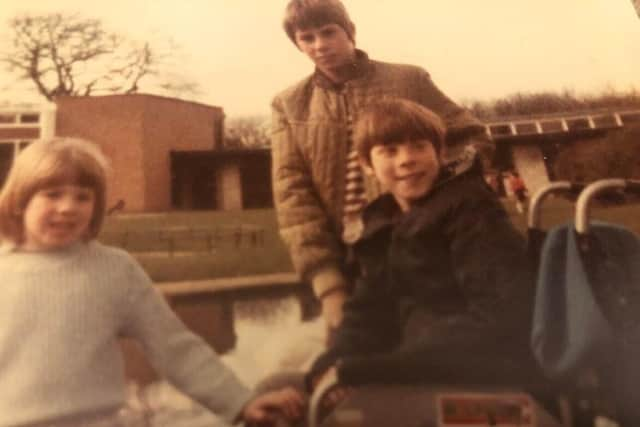 Graham explained: "Having witnessed my brother Andrew's struggles with muscular dystrophy, I have seen first-hand just how essential the support from Muscular Dystrophy UK is for people living with conditions and their families. I know how crucial the ongoing research is for helping to find a cure and to stop the gene being passed down through generations. For this reason, I wanted to run for the charity to try and generate funds and awareness to help in some small way."
Having recently taken up running after a long break and finishing a 10k event last year, Graham is determined to complete the Great North Run – the world's largest half marathon.
As it will be his first-time visiting Newcastle, he explained: "I'm looking forward to experiencing the unique atmosphere the Great North Run is famous for and crossing the finishing line at South Shields."
Training has been going well, despite a few injury setbacks. He said: "The early morning runs have been therapeutic in some strange way. Heading out in the sunshine, taking in that crisp morning air, and saying hello to the local dog walkers. Plus, my friends, family, and the Muscular Dystrophy UK team have all been so encouraging and supportive.
"I'm wishing my fellow runners a safe and fulfilling run at the Great North Run. Let's go and conquer it together!"
Aaron Fernandes, Challenge Events Officer at Muscular Dystrophy UK said: "The Great North Run is a huge event in the calendar, the route and the hair-raising atmosphere on the day make it a truly special occasion – and an exceptional achievement and experience for all who cross that finish line.
"We are grateful to Graham for choosing to raise funds and awareness on behalf of Muscular Dystrophy UK, in memory of his brother. The funds raised will help us continue supporting and improving the lives of thousands of families living with rare muscle-wasting conditions.
"We wish Graham and all our other Great North Run participants the very best of luck with this challenge – and we'll be supporting every step of the way."