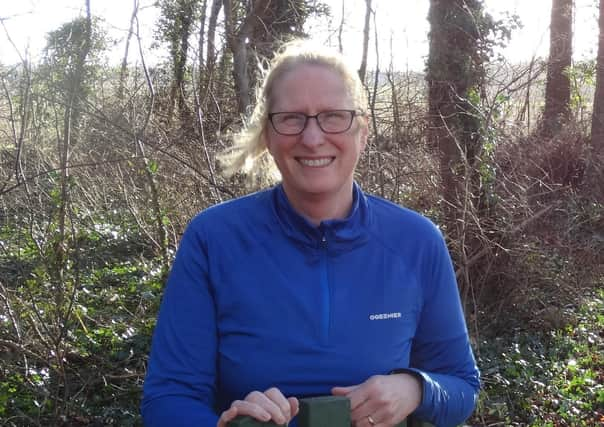 First, North Kesteven District Council (NKDC) is offering a free 10-week course to help residents improve all aspects of their wellbeing, including finding and maintaining a healthy weight.
The Get Fit for Life NK programme is entirely online; all participants need to get started is an email address and access to a computer, tablet or smartphone.
During the 10 weeks, topics covered include: portion sizes, physical activity, getting to grips with food labelling, and understanding fats and sugars.
Regular email support and access to a private Facebook group is provided, along with the option of joining virtual meetings.
NKDC health trainer and course leader Debbie Chessum said: "There are so many things to worry about at this time, but making positive lifestyle choices is more important than ever – eating healthily can boost your immune system, and managing your weight may help you avoid the worst effects of Covid-19. It'll also help your overall wellbeing, which is really important right now.
"Get Fit for Life NK is a virtual programme you can take at your own pace, completing it entirely online, but in doing so you'll also have the option to join a virtual group of friendly local people all taking part and supporting each other with recipes, good humour and more.
"And I'm on hand throughout to answer questions, provide advice and give plenty of ideas and inspiration."
Anita Evans, 58, from South Rauceby, who took part in the course last autumn, said: "The 10-week programme was easy and straightforward. Just thinking about what I ate and keeping an eye on those portion sizes helped.
"I lost 11 pounds over the programme and two inches from my waist, although some pounds went on over Christmas and New Year! I will be doing the new programme and hopefully shed a few more pounds and inches, and get a bit fitter."
Readers can sign up throughout January by emailing [email protected] or by calling or messaging 07733 368676.
Participants must be over 18, have a body mass index (BMI) of 25 or more, and live or work in the North Kesteven district. BMI can be calculated at www.nhs.uk.
For the less technically proficient, One You Lincolnshire is offering residents easy-to-access, non-tech options to improve their health.
The healthy lifestyles provider has been developing flexible ways for people in the county to lose weight, move more, drink less and stop smoking.
And while residents can sign up for the One You Lincolnshire service online, there is also a range of other options.
Lorretta Mason, Triage and Support lead, said: "You don't have to do your referral online. When you call (or we call you) our team will talk through all the options with you. We will speak to you about technology and which aspects of our programmes you would like to access. The choice about what you access is completely up to you.
"We offer telephone 1-2-1 support through our Smoking Cessation pathway, and health coaching. Our Physical Activity team calls our 1-2-1 clients as well, to set targets and goals.
"We have booklets and handouts to support you with your journey with us. For example, we were delighted to launch our new Stride programme, which is a new opportunity for clients to track their steps or distance on a handy A5-sized keepsake."
Visit www.oneyoulincolnshire.org.uk or call 01522 705162.