Hundreds of healthcare workers attend the 12th annual Team LPFT Values Awards
A Boston healthcare support worker is among those to have been awarded.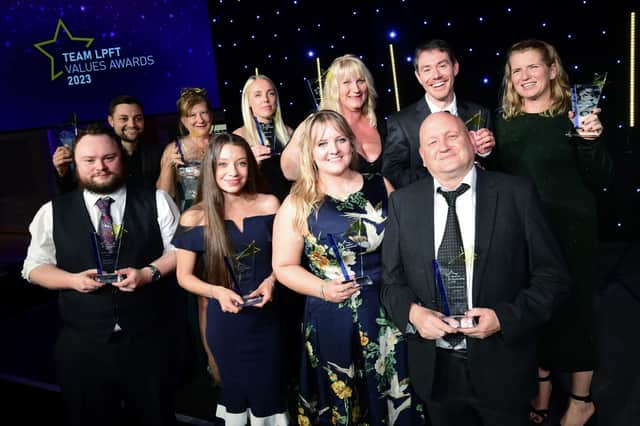 Local mental health and learning disability nurses, healthcare support workers, pharmacists and psychologists are among the winners of this year's Team LPFT Values Awards at Lincolnshire Partnership NHS Foundation Trust (LPFT).
The twelfth annual LPFT awards, held on Thursday last week, was attended by around 250 staff and volunteers, many of whom were shortlisted from nominations made by colleagues, service users, carers, families, and members of the public.
The ten award categories, which included leading by example, innovation and improvement, service user engagement and experience, and working together, all demonstrated the fantastic work happening every day in local NHS services.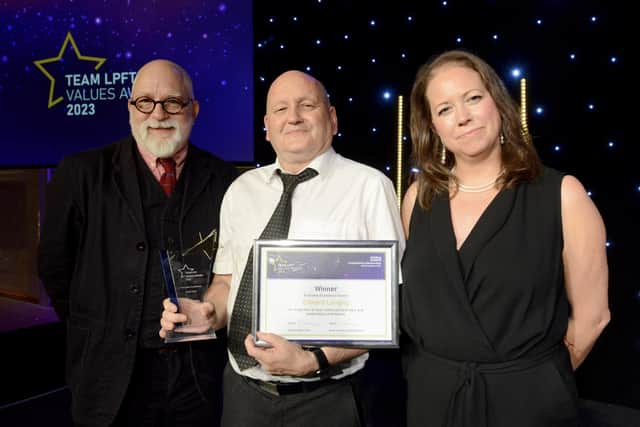 Hollie Webster, Trainee Advanced Clinical Practitioner, commented on the success of the Mental Health Urgent Assessment Centre Team in the Innovation and Improvement Award.
"The service enables those in mental health crisis to receive care at a dedicated centre in Lincoln instead of A&E. She said: "I am really proud of the team; everyone has worked so hard and are deserving of the recognition.
"The centre has really benefitted patients since it opened and we continue to receive really good feedback from patients and their families."
Edward Langley, winner of the Everyday Excellence Award, is dedicated to engaging patients in activities which enhance their experience and recovery.
He is said to "show great compassion with every interaction" in his role as a Senior Healthcare Support Worker at Ward 12 in Boston.
Edward was thrilled to win, commenting: "I really appreciate winning this award. I wouldn't be where I am if it wasn't for the team I work with on Ward 12."
Kevin Lockyer, LPFT Chair, commented: "We received nearly 300 nominations this year which is incredible, and the panel had a challenging time in choosing a shortlist of 27 teams and individuals. I would like to thank everyone who took the time to write a nomination and I hope that everyone who was nominated feels rightly proud of their achievements.
"The nominations were a pleasure to read and each one told a story of compassion, care and dedication."
Chief Executive, Sarah Connery, added: "Being able to recognise our staff and volunteers is so important and it's an honour to be part of the celebrations.
"We have faced new challenges this year and worked together to implement innovative solutions to overcome them. Every success in our Trust is thanks to our people and it was fantastic to have so many colleagues join us at the event."
The event held at Lincolnshire Showground was made possible by sponsorship from CPD Consultancy, Civica, Integrated Health Projects, Evalu8, Edge Health, BBC Radio Lincolnshire, Systematic, SF Taylor, and Peachy Events.
Dawn Cooper of CPD Consultancy attended the awards ceremony. She said: "Working with the people within LPFT is one of the most rewarding things we get to do. It's a real honour to sponsor the awards."
The full list of the winners for each category is as follows:
Everyday Excellence Award – Individual: Edward Langley (Winner)
Everyday Excellence Award – Team: Dementia Home Treatment Team (Winner)
Innovation and Improvement Award: Mental Health Urgent Assessment Centre (Winner)
Leading by Example Award: Ricki Guyton (Winner)
Service User Engagement and Experience Award: Francis Willis Unit (Winner)
Valuing Everybody Award: Kathy Meakin (Winner)
Working Together Award: Emma Trigg (Winner)
Volunteer of the Year: Vanessa Herdzina (Winner)
People's Award: Clozapine Clinic team (Winner)
Chair's Award: Eradication of Dormitories Project Team