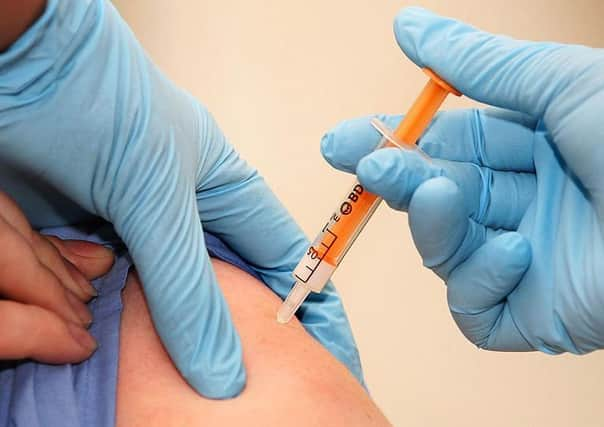 NHS Lincolnshire Clinical Commissioning Group (CCG) is advising people with long-term conditions that they are at increased risk of developing serious flu-related complications.
The flu virus can put added stress on the body affecting these conditions. Even those who may manage their condition well can be at risk of serious complications from flu resulting in hospitalisation, and in some cases it can be fatal.
Flu is a highly infectious illness which spreads rapidly, even people with mild or no symptoms can infect others.
People with a long-term condition are more vulnerable to the effects and could suffer more than most people if they catch it.
Anyone with a long-term condition should have the free flu vaccine even if they are feeling fit and healthy.
Dr Dave Baker, GP and South West Lincolnshire Locality Lead, NHS Lincolnshire CCG, said: "If you have a long-term health condition, even one that is well managed, you are eligible for the flu vaccination free or charge. It's free because you need it.
"Flu can make the effects of your existing condition worse and make complications like pneumonia more likely.
"It is vital that those who are eligible have the flu vaccine annually as the vaccine protects against different strains of flu which can change or evolve each year.
"Don't underestimate flu and make an appointment at your GP surgery for your free flu vaccination as soon as possible."
In addition, starting this month, the flu vaccination programme has been extended to 50–64-year olds, and NHS Lincolnshire CCG is reminding people in this group to book in for their vaccination at either their GP practice or their local community pharmacy.
• For more information on the NHS 'Stay Well This Winter' campaign, visit www.nhs.uk/staywell