Louth in the pink for breast cancer awareness​
​The town of Louth was a sea of pink this month to mark Breast Cancer Awareness Month.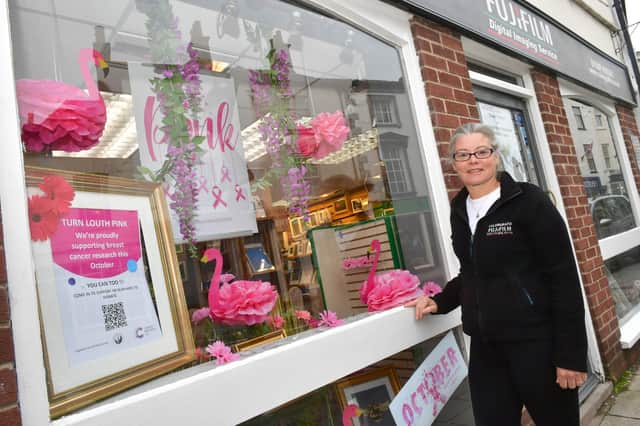 The Louth Run For Life fundraising team organised to Turn Louth Pink to raise funds and awareness of breast cancer, with a series of events in town throughout the weekend.
St James Church being lit up pink through October, and more than 40 businesses, including the Louth Cancer Research UK shop, created pink window displays with a competition for the Best Dressed window, with Airtons hairdressers on Upgate winning the prize.
Fund-raising events have been taking place throughout the month, and the Brown Cow pub held a Pink Themed Quiz and a Wear it Pink Walk, which raised £580 with 40 people taking part.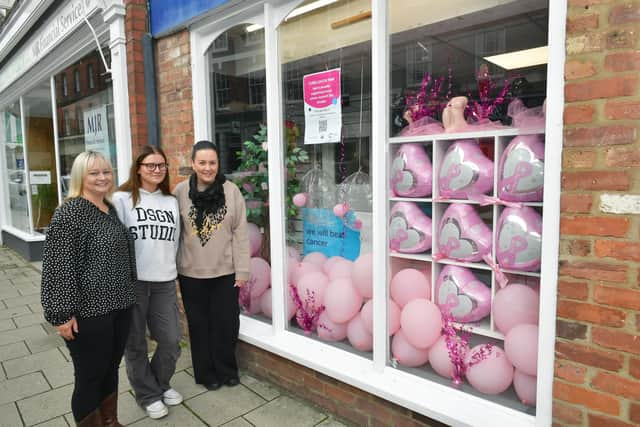 Local fitness instructor Stacie Watts has organised Turn Louth Pink fitness event on Saturday 21 with exercise classes running hourly from 8am to 5pm, with help from local instructors Sara Richards, Faye Bierley, Adele Dunham, Zoe Hicks, Fiona Conway, and Donna Royle Maher, which raised £1,826.60.
Louth Manor Care Home resident Jill Hunt, 80, also organised a coffee and cake day on Friday (October 20) to raise funds for the cause, and she was inspired to organise the event after being diagnosed with breast cancer herself five years ago, leading to a mastectomy and chemotherapy.
Jill has now been in remission for four years, and she said cannot thank the medical team enough for what they did for her.
"We must keep raising awareness to Breast Cancer," Jill said, "All women should check themselves regularly, and please do not do what I did which was ignore the pain I had in my breasts.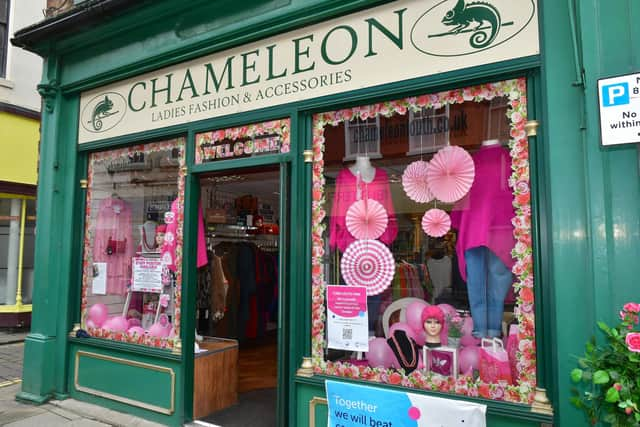 "If I had listened to my body and taken notice instead of just thinking oh it's a niggle and will go away, then I might have caught the cancer a lot earlier and maybe I would not have had to have a mastectomy – please, please check yourselves.
"A simple self-examination which does not take long could either save you having to have a breast removed or even save your life."
There are still other events taking place over the next week, including a Trick or Treat concert by Louth Male Voice Choir & Thoresby Singers at St James church on Tuesday October 31 at 7.30pm.
Turn Louth Pink's organisers have extended their thanks to Brocklebank Reclaims for sponsoring the event, and more than £6,000 has been raised for Cancer Research UK towards vital research into breast cancer.