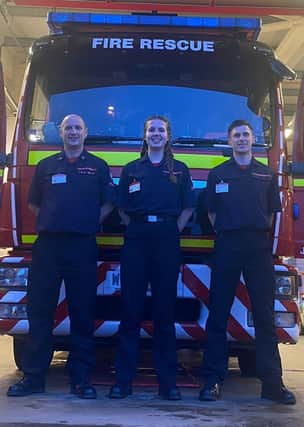 Lilli Atkins, Aaron McCarthy, and Nicky Hull are running 50 miles on Saturday June 3 between four fire stations across the district, to not only raise money for Bro Pro UK and PACT (Parents Association of Children with Tumours and Leukaemia) Sheffield, but to also raise awareness on the benefits of physical activity on mental health.
The tough challenge will see the trio set off from the fire station at 6am and heading across north-east to North Somercotes, before coming back down near the coast to Mablethorpe and then back inland to Alford, and then back up towards Louth, aiming to finish back at the fire station at around 6pm.
The team are taking on this challenge in a bid to help raise awareness of mental health, particularly in men, as Lilli explained: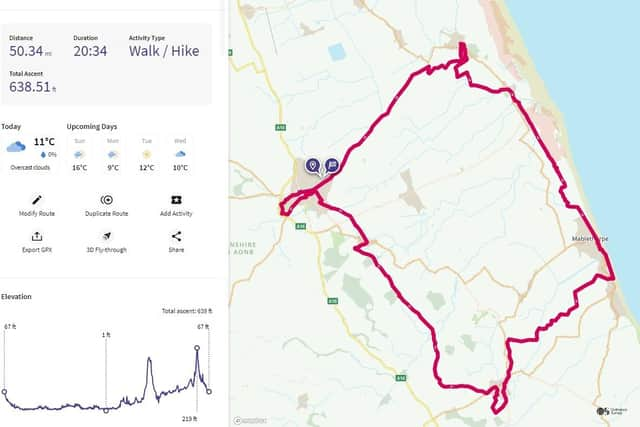 "In 2021 alone, there were 5,583 suicides and of those 74 percent of them were male [according to the Office for National Statistics] – this means that suicide is one of the biggest killers of young men.
"This is a stat we want to change, and believe being physically active can help change this statistic for the better.
"There is still a huge stigma about men talking about mental health and that's why we're raising money for BroPro a non profit organisation that provides a safe space for men to talk, socialise and receive help with mental health issues.
"We believe activity too can help, it's social for one and a great way to meet new/like minded people where strong relationships can bond and problems can be offloaded."
The firefighters have also been inspired to raise money for a cancer charity after seeing a little girl from Louth suffering with cancer and decided help raise money for PACT Sheffield.
"We want to help give back to the community and we believe this charity and Bro Pro are the perfect candidates and will use the money we raise well," Lilli added.
At each fire station, the firefighters will be running a looped route where members of the public can join in to travel by their side and support them on their journey.
The estimated timings are 9am at North Somercote fire station, 12noon at Mablethorpe fire station, 3pm at Alford fire station, and the final loop is at 6pm in Louth, starting from the car park near the Meridian Leisure Centre.