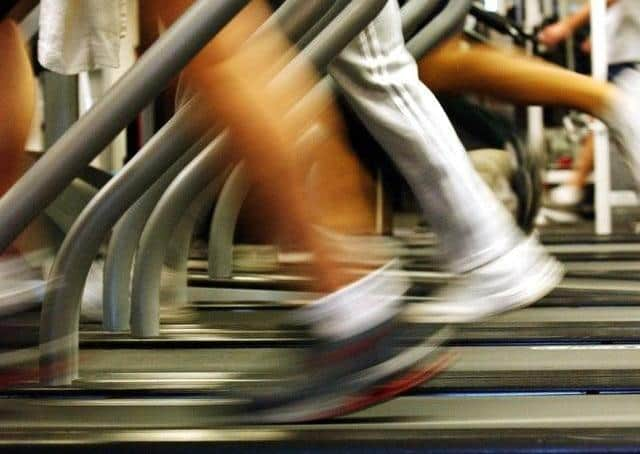 As reported yesterday, many businesses such as pubs, restaurants and hairdressers will be permitted to reopen their doors from July 4 as the coronavirus restrictions continue to ease - but indoor leisure facilities will have to remain closed until further notice.
This afternoon (Wednesday), a spokesman for Magna Vitae said: "Like many of our customers, Magna Vitae was disappointed with the decision taken by government yesterday not to reopen the fitness and leisure sector from the 4th July.
"The Government has, since its announcement, indicated that gyms and leisure facilities will reopen from mid-July, subject to final agreement between health officials and the general leisure sector.
"In recent weeks we have been gearing up to operate to comprehensive health and safety guidance published by leading leisure industry authorities who are routinely liaising with government. When permitted to do so, our leisure facilities will reopen, operating a phased and modified service with social distancing measures and thorough hygiene standards in place. As always staff and public safety remains of paramount importance to us.
"The leisure sector's safety standards are amongst the highest in Europe, and we note that other nations have already re-opened their gyms and leisure venues safely.
"With obesity being the second largest cause of hospitalisation from the virus, leisure centres and gyms are equipped to not only combat COVID-19 and help build future immunity, but to also support rehabilitation for those recovering from the virus.
"We appreciate that the local community are 'chomping at the bit' to return to being more active, more often after so many weeks in isolation. They want to start living a safe and great life again!"
The spokesman added: "Magna Vitae partners with a number of national industry organisations such as UK Active and Community Leisure UK who are continuing to hold conversations and lobby Government on a daily basis. Through these bodies we continue to press for a definitive date for reopening to enable us to welcome back our local members, customers and visitors."