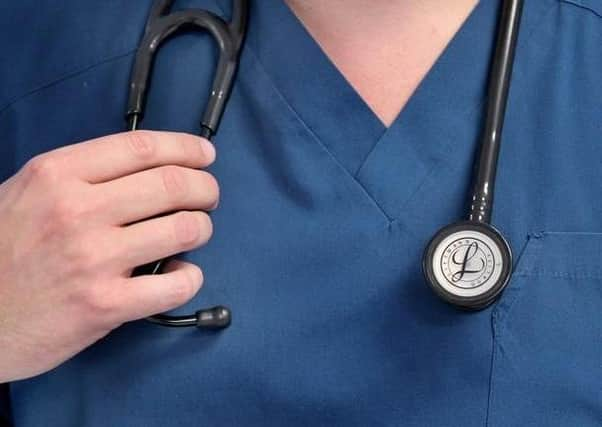 The CCG says pharmacists are highly trained experts in medicines, and can provide advice on the best medication or treatments for a wide range of common winter health problems such as coughs, colds or flu-like symptoms, stomach aches, ear aches, sickness and diarrhoea, rashes, allergies, aches and pains
They can also offer lots of useful advice on how to make sure you take medicines safely and make you aware of any possible side effects, in order to help you get the most from your medicines.
While most people go to their pharmacy for medicines and medicines advice, many do not know about the range of other healthcare services they offer, including personalised medicines advice, help to quit smoking and to maintain good sexual health, treatment for minor ailments and advice on preventing disease.
A uniquely accessible workforce of qualified health professionals, in addition to delivering expert medicines advice, pharmacists are able to offer an expanding list of public health services, such as free flu vaccinations for vulnerable at risk groups, and they are available without appointment.
Pharmacists are able to deal with a wide range of ailments, as well as offering advice on maintaining and improving your health, and the majority now have consultation rooms where they can talk with you in private. In addition, pharmacists are trained to know when a referral to another health care professional is advisable.
With this in mind, patients, their families and carers are being encouraged to follow these five simple steps when speaking to a pharmacist:
* Feel free to ask your pharmacist anything at all about your medication, health or wellbeing. Remember: they are trained health professionals, and if it is important to you, it is important to them.
* If you are visiting your pharmacy to get treatment for a minor ailment, be clear about your symptoms – what are they, and how long have you had them. This will help ensure they are able to give you the best advice possible.
* If you think the medication or advice given is not right for you, let them know. They will not be offended and should be able to reassure you, clarify information, or discuss any alternatives.
* If you find anything is unclear about the advice your pharmacist has given you, say something. One way to do this is to repeat back what you think they mean and ask "is this correct?"
* If you want to talk to the pharmacist in more depth, ask if you are eligible for their free of charge NHS medicines advice services, designed to help you get the most out of your medicines.
Your local pharmacy can also offer free health checks, stop smoking support, blood pressure testing and much more with no appointments needed.
If you need more urgent medical help or advice over the Bank Holiday you can always visit NHS111 online or call NHS111 anytime.