Mental health patient from Sleaford becomes volunteer to help staff who 'saved his life'
A Lincolnshire man has been inspired to return to help on the mental health ward he says 'saved his life.'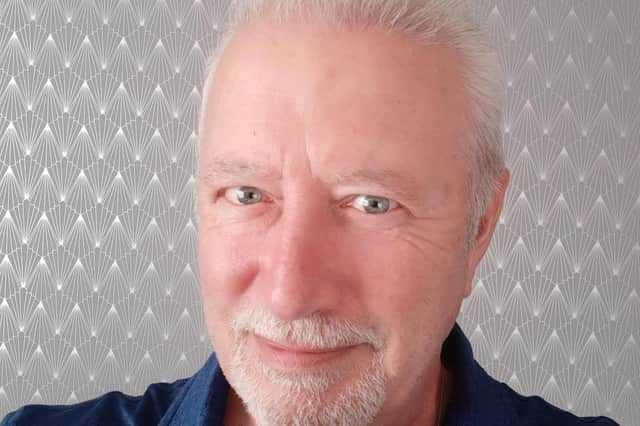 David Packwood was admitted to The Wolds ward in Lincoln, managed by Lincolnshire Partnership NHS Foundation Trust, for mental health rehabilitation after he suffered a breakdown three years ago.
After receiving care, the 63-year-old was helped to reach a point where he was well enough to return to his home near Sleaford.
And the former RAF communicator now visits the ward on a voluntary capacity every Wednesday to help staff and patients.
"I was suicidal when I arrived. I didn't speak to or look at anyone," he said, "I was in pieces but the staff were amazing and helped me. They saved my life."
Mr Packwood visits the ward once a week and helps the activities coordinator run cooking sessions and music lessons as well as talking to patients and sharing examples from his own recovery journey.
He said: "I talk to the patients and tell them my story to show it can be done and it does get better.
"I always leave with a sense of achievement. I find it really therapeutic and it's really good for my mental health."
Mr Packwood spoke as part of Volunteers' Week (June 1-7), which celebrates the contribution of those making a difference to organisations in an unpaid capacity.
Jacky Secker, LPFT's Volunteer Co-ordinator, said: "Anyone can volunteer and it can be a really rewarding experience which can be a great way to gain new experiences and give something back.
"Volunteering is a great opportunity for those looking for a future career in the NHS.
"Volunteers bring a wide variety of skills to our Trust and they really do complement our workforce and enhance patient experience."
LPFT currently has a range of volunteering opportunities available including in the Discovery House café in Lincoln, on the dementia ward and two new roles as telephone survey volunteers and telephone befrienders.
Lincolnshire Partnership NHS Foundation Trust is the principal NHS provider of mental health services and also provides some learning disability, autism and social care services in the county.