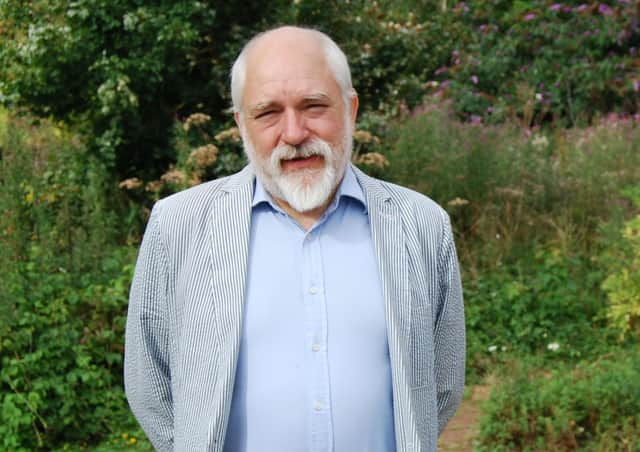 Lincolnshire Partnership NHS Foundation Trust says Kevin Lockyer will officially take up the position on May 1.
Commenting on his appointment, Mr Lockyer said he was delighted: "I look forward to working with staff, partner organisations and local communities to build on the trust's successes and to continue to enable people to maintain their independence. I welcome this opportunity to ensure the trust's ambitious plans for improving patient services become a reality."
The Trust's current chairman, Paul Devlin, will be stepping down as his term of office comes to an end the day before.
Mr Devlin has led the Trust for six years in post, overseeing a Care Quality Commission inspection, in which the Trust received an overall rating of 'Good' while being classed as 'Outstanding' for its leadership.
Commenting on the appointment, acting chief executive, Sarah Connery, said: "Kevin's appointment is great news for the trust. He brings a wealth of experience and acumen to the role and has had a varied and successful career, coming from a background in the criminal justice system and with experience in housing.
"Kevin is an experienced director in the public and voluntary sectors and has been a non-executive director at Lincolnshire Community Health Services NHS Trust since 2015.
"We are of course very sorry to see Paul leave the trust. I'd like to thank Paul for all of his support and commitment over the last six years and I wish him all the very best."
Deputy Lead Governor, Giles Crust, added: "Kevin's experience meant that the trust's council of governors were able to approve his appointment with complete confidence. He has a good mix of experience and a clear commitment to the NHS
and the trust's values and mission. The governors are committed to working with him and the board of directors to deliver outstanding patient care and health services that we can all be proud of. I look forward to a good working relationship similar to the one enjoyed with Paul and I wish Kevin all the best in his new post."