Mick's 60th birthday challenge to raise cash for Macmillan
A South Somercotes man will be marking his milestone birthday with something a little bit unusual this year... a busy morning of strenuous exercise and weight lifting!
Mick Ashby - who celebrates his 60th birthday next week - is hoping to raise hundreds of pounds for Macmillan Cancer Support when he takes on the challenge on Tuesday May 12.
Mick, who owns the high street shops 'Chameleon' in Louth and 'Gifts Galore & More' in Mablethorpe, alongside his wife Kerry, will use his home gym to complete 60 minutes of non-stop high intensity training, involving 60 mixed exercises across 20 different stations, 60 reps per station, and a total of 60 tonnes of total weight pushed, pulled or lifted.
Mick has raised almost £500 so far, and he hopes to raise even more in the last few days before his challenge.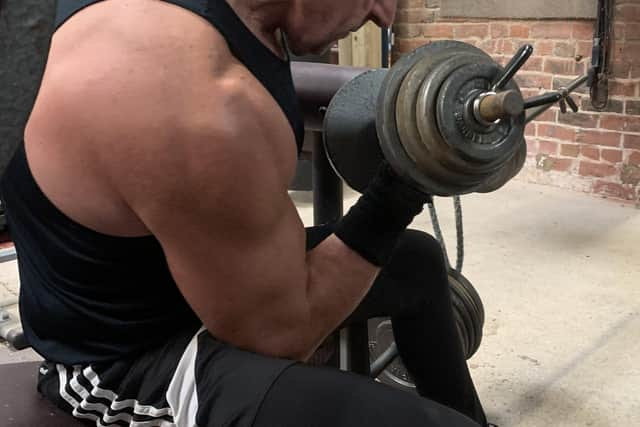 Mick, who has two grown up children and four grandchildren, said: "The reason I chose Macmillan Cancer Support is that at a very early age my wife Kerry, then age 26,
was diagnosed with cancer, which was a real challenge for all the immediate family, especially having two very young children to look after.
"Later on in my life, both my parents suffered with cancer and were supported by the Macmillan team and nurses, and I have other family and friends that have had the fabulous support from the Macmillan team during respite and home nursing."
Mick added: "This is not a challenge I have ever done before, and it will test me to my limit on the day."
Mick's mammoth task will begin at around 10am next Tuesday, and his efforts will be recording on video and shared on social media afterwards.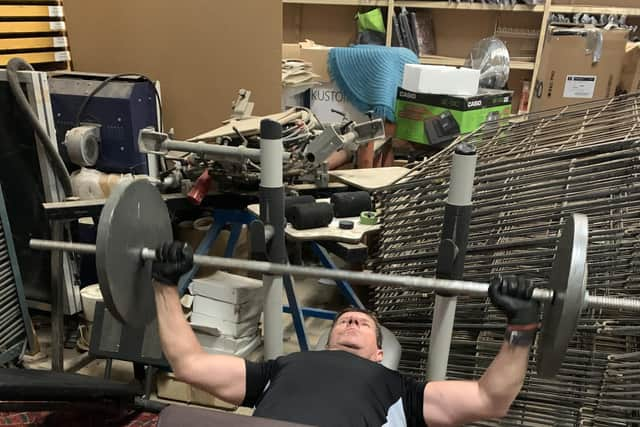 Mick would like to thank everyone who has donated and offered their support.
• Go online and visit www.justgiving.com/fundraising/michaelashby60 to find out more about Mick's challenge and make a donation.