Midwife student battling Covid period poverty
A student midwife from the Sleaford area is leading a campaign with her fellow trainees to help women falling into 'period poverty' due to coronavirus.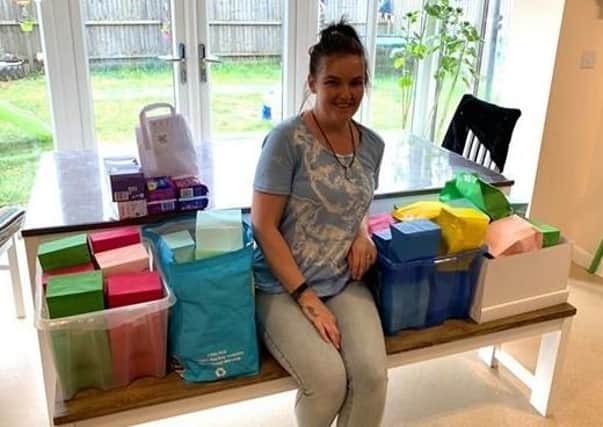 Kayleigh Sherwin of Greylees is among a cohort of student midwives at Lincoln University who discovered the situation during their recent studies for their midwifery degree.
Kayleigh explained there are women who are struggling to pay for sanitary products after losing jobs or wages due to the Covid-19 lockdown hitting businesses. One in ten women between 15-17 cannot afford products.
The midwifes have decided to collect donations to source sanitary products and Kayleigh has been making and collecting drawstring bags to put them in.
The aim is to distribute them to food banks and charities to be handed out to women who may need them.
Kayleigh said: "Some women are not able to afford them and now young women are not at school they no longer have access to them."
So far she has personally created 60 care packages. She has set up an Amazon 'wishlist' for people to contribute.
A local businessman who runs Homemade Sweetness with his wife in Ruskington making preserves and jams has agreed to help provide stickers free of charge in Sleaford to secure the packages.
People living locally can also drop donations off by arrangement.
According to Action Aid for women and girls, the lack of funds to purchase sanitary products is not just a source of shame and indignity, it is a potential health risk, affecting their education and well-being, as Covid-19 spreads to Africa, South East Asia and Latin America, Action Aid is helping by distributing hygiene kits to women and girls, so they can safely manage their health.