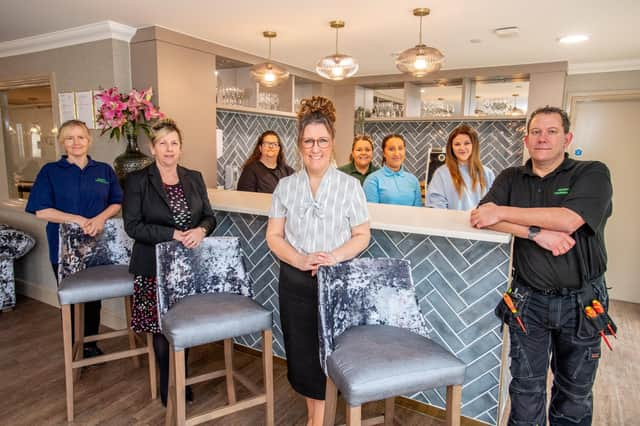 Thimbleby Court, owned by Glenholme Senior Living, is a new luxury residential home offering residential, dementia, and respite care and promises state of the art technology throughout.
Aiming to benefit those with early onset dementia who want to live as independently as possible for as long as possible in a dementia friendly home.
Each room in the home an infra-red radar fall system, which detects a fall and alerts staff instantly so that no-one is left needing help, and all care records and medication systems are electronic.
Residents can also make the most of features including its very own pub called the Tipsey Piglet, as well as its own hair salon, IT suite, library, and shop onsite.
Hazel Whittaker, manager of Thimbleby Court who has been a registered nurse for more than 35 years, said: "Thimbleby Court is built to the highest standards and has the highest regulations of technology.
"We've got every facility our residents could possibly need."
Six private homes are also scheduled to be completed in the late spring, which will offer independent living for residents with the benefit of the use of Thimbleby's aforementioned facilities, with the same security of living as the home itself.
The first resident of Thimbleby Court has now joined the home on Monday.
To find out more about Thimbleby Court, or to book a tour , call 01507 309999.