New dedicated phone line for booking Covid-19 vaccinations at four Lincolnshire GP surgeries
People eligible for their autumn covid-19 vaccination who are registered at one of four GP surgeries in Lincolnshire can take advantage of a dedicated phone number to book their jab.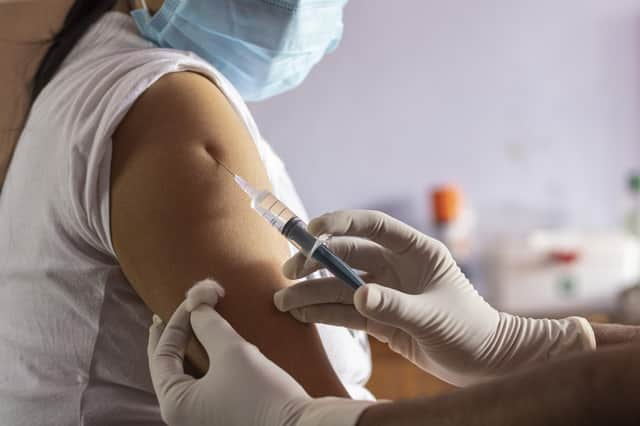 The surgeries benefitting from this new phone line are Old Leake Medical Centre, Merton Lodge Surgery in Alford, Stickney Surgery, and Spilsby Surgery.
The phoneline has been set up because the four GP practices are not offering covid vaccinations during the current autumn campaign. Instead, patients registered at these practices can telephone 01522 301940 Monday to Friday between 9.15am and 4.45pm, to book appointments from w/c 18th September onwards at an outreach vaccination clinic.
"The outreach vaccination clinics will mean that patients at these four GP practices shouldn't have to travel as far to get vaccinated, since we will be running the clinics in the areas covered by the practices," explains Julie Humphreys, Head of Clinical Services, Lincolnshire Community Health Services NHS Trust.
However, during the last few days the telephone line has taken hundreds of calls from patients not registered at the four GP practices above, potentially meaning a delay for the people who are being encouraged to use it.
"It's great that people are keen to get their covid-19 vaccination, but we need to be clear that the 01522 301940 number is only for people who are eligible and registered at Old Leake Medical Centre, Merton Lodge Surgery, Stickney Surgery, and Spilsby Surgery," adds Julie.
"For everyone else (not registered at one of these practices), your GP practice will be in touch to invite you for a covid-19 vaccination if you are eligible. Alternatively, you can book online using the National Booking Service or by calling 119."
With the rollout of the autumn covid-19 vaccination programme now underway in care homes and for housebound people, next week will see it expand to include those most at risk including adults aged 65 and over, as well as carers, pregnant women, and front line health and social care staff.
As well as most GP practices being involved in the autumn covid-19 vaccination programme, community pharmacies around the county will also be involved and offering appointments for covid-19 vaccinations and also flu vaccinations that can be booked via the National Booking System.
"Our aim is to vaccinate everyone who is eligible and wants to be vaccinated by the end of October, to ensure they have protection from covid-19 and flu and to stop them developing serious illnesses, as well as minimising hospitalisations over the busy winter months.
"Remember, if you're aged 65 and over or you will turn 65 on or before 31st March 2024, you are eligible for both a covid and a flu vaccination this winter. If you already have an appointment for your flu vaccination with your GP practice, that's fine and this appointment will go ahead as planned, but remember to get your covid-19 vaccination too – this way you will have the maximum protection this winter," concludes Julie.