NHS and private: One-stop shop for musculoskeletal and occupational health conditions in Lincolnshire
Are you tired of waiting for treatment for injuries or joint issues, suffering in pain and being unable to do the things you want to do?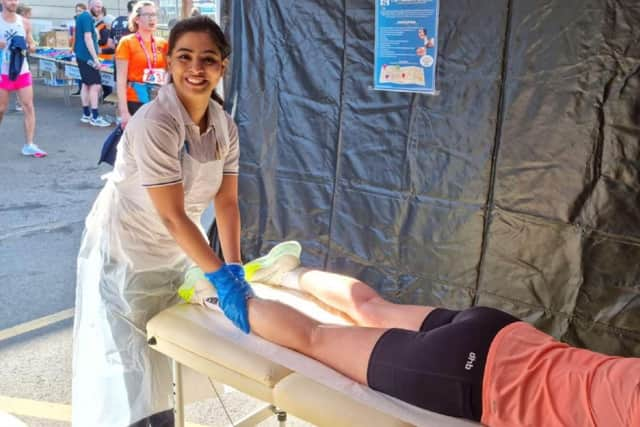 You might have a painful frozen shoulder; backache, sciatica, knee, hip or ankle joint arthritis, a niggling sports injury, tight Achilles, terrible tendonitis or any number of musculoskeletal issues which are stopping you from getting on with life.
Well, there is good news for people across Lincolnshire and neighbouring counties with two new state-of-the-art facilities in Boston and Spalding, offering a one-stop shop for a holistic range of advanced Musculoskeletal treatments and therapies.
HS Health Group is a team of around 40 experienced professionals offering a range of Musculoskeletal treatment options which are available to you through a GP referral or as a private patient.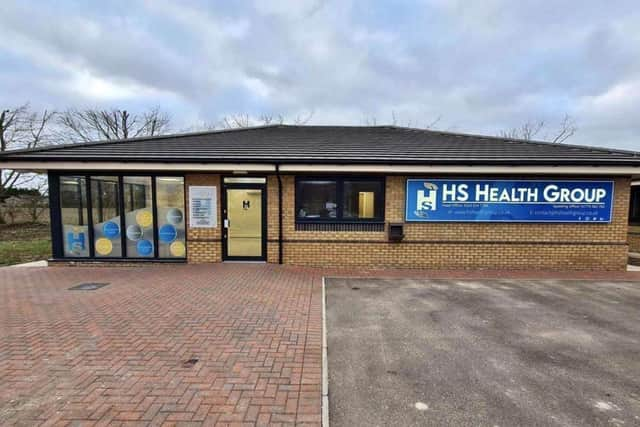 The specialised treatment services include physiotherapy, acupuncture, shockwave therapy, PRP (plasma rich protein) injections, corticosteroid injections, occupational therapy and soft tissue or sports massage to help you with your aches and pains.
Whether you are recuperating from an operation, resting after an injury, want to improve your mobility, reduce pain, get back to work, start training or return to a sport or activity you love then HS Health could help.
It has two one-stop clinics – one at Boston (Gilbert House, PE21 7TQ), which opened in February this year and a second in Spalding (31b Pinchbeck Road, PE11 1QD), which was opened last November. Both are state-of-the art facilities and are ready to welcome patients with any musculoskeletal issues, post-operative joint or soft tissue conditions, including chronic conditions.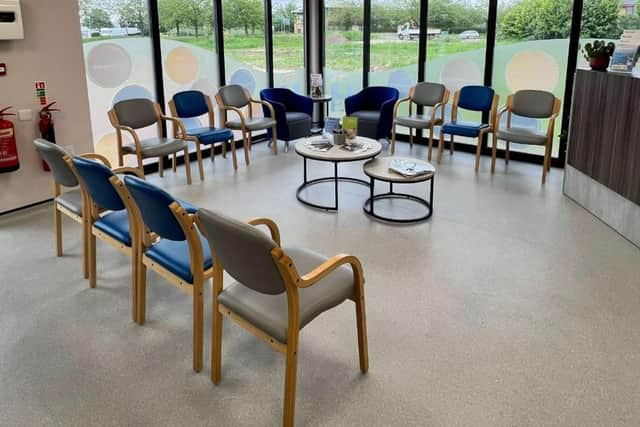 The staff also work at Grantham, Peterborough and Grimsby providing NHS-based services, and have done so since 2011 and are soon introducing similar One-stop clinic facilities as currently available in Boston and Spalding.
The treatments and interventions can help advanced musculoskeletal problems caused by trauma, injury, surgery, illness, accidents or simply wear and tear.
Managing Director and Advanced Physiotherapy Practitioner, Mr. Hema Thota explained: "We are aiming to provide a one-stop clinic model of treatment for musculoskeletal conditions. We provide physiotherapy and first contact physiotherapy services within GP practices in Lincolnshire and Berkshire.
"That's the core service, but through our experience of providing these services for more than 10 years, we identified a gap in the advanced musculoskeletal treatment provisions within NHS to ensure faster and effective joint and soft tissue condition recovery that is vital for better patient outcomes.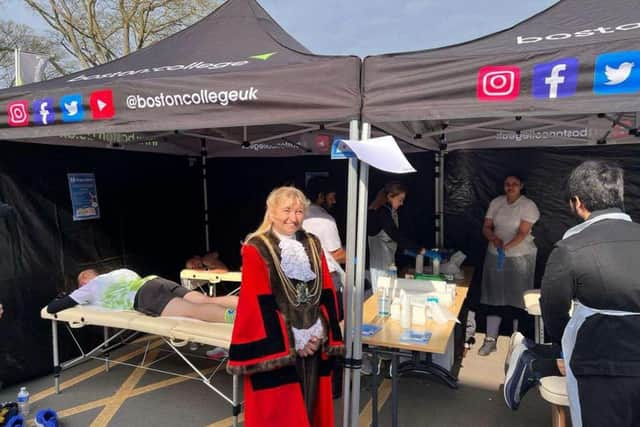 "We therefore took on this initiative of setting up these one-stop-shop musculoskeletal clinics where we can offer the full range of advanced treatment options such as manual therapy, acupuncture, shockwave yherapy, women's health condition related physiotherapy advice, corticosteroid injections, plasma rich protein injections, etc.
"We are working towards introducing musculoskeletal diagnostic services as well for everyone within Lincolnshire to have easy access to private and NHS referred Ultrasound or MRI scans. Our vision is to make such advanced musculoskeletal consultations and treatments readily available for people across Lincolnshire and neighbouring counties."
The competitively-priced treatments are suitable for anyone from age seven upwards – there is no upper age limit. They could be suffering with general aches and pains or have chronic conditions, be homebound, need post-trauma treatment or occupational health.
With so many factories and workplaces around Lincolnshire, occupational health is a key part of what HS Health Group can offer – helping people to get the treatment they need so that they can get back to work, but also offering advice and support to workplaces to ensure staff are working without causing injury or undue strain on their joints.
Ultimately it helps people return to work as soon as possible but also helps businesses reduce costs by reducing staff sickness time.
"Active lifestyle is pertinent to ensuring longevity of life but if that is affected due to joint or muscle pains then it needs to be dealt with sooner so one can get back to being active again. It is all interlinked," said Dipika, who is the service manager for HS Health Group and has been working in the field of musculoskeletal physiotherapy in the UK since 2015. She works in the capacity of Advanced Physiotherapy Practitioner- which means she sees patients with different musculoskeletal conditions by being a direct point of contact discussing treatment options including pain relief medications, identifying need for diagnostic imaging, referral to specialist for further management etc. She is a non-medical prescriber and an injection therapist. She is skilled in manual therapy, acupuncture, shockwave, plasma rich protein injections and currently training to complete musculoskeletal diagnostic ultrasound.
She said whilst we can all expect tendons and joints to suffer wear and tear with age, nobody is too old to get treatment or to see some benefits – even if the benefits are pain relief and continued mobility which is vital for progression or worsening of these conditions rather than improvements in the condition itself.
"There are other examples," she said. "Take someone who may be waiting for a knee replacement or hip replacement but who might have a high BMI and need to lose weight before they can have the operation. They will still be suffering and in pain and, whilst they wait for that operation. We can give treatments, advice and refer to appropriate services within the community that can help relieve their pain, help lose weight and help them be prepared for their surgery for better post-surgical outcomes.
"It can make such a massive difference in their wellbeing both physically, mentally and emotionally."
Modern lifestyles, with more desk work, increasing numbers of people working from home and people generally moving less, are definitely causing a rise in musculoskeletal complications.
"With this era's work culture of office-based work or with post-covid work from home practice, we are generally more sedentary," Dipika said. "It's causing problems for people in their neck, upper or lower back and hips with conditions such as postural neck and back pains, sciatica, bursitis, etc. All of these are on the rise and with these kinds of issues we need to work with people to break the pattern of their lifestyle for which we provide advice on healthier lifestyles, ergonomics, how to maintain balance between work and activity levels, diet, etc. and can guide people on how to seek further help from self-referral services available through NHS within the community and self-manage through tailored exercises from the comforts of their home."
For more information on the specialisms, details of the full range of treatments and many of the symptoms, causes or conditions and how HS Health works in the NHS and in the community at the new clinics, go to the website here.
You'll also be able to see prices for treatments and meet the team, find out how occupational therapy could reduce sickness costs for your business and discover more about virtual consultations.