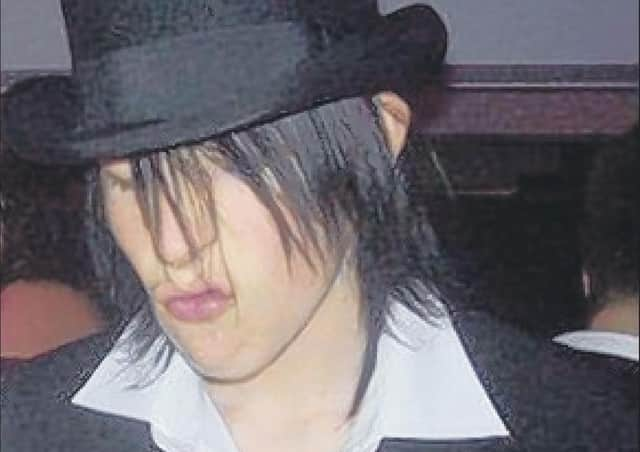 Ellie Tuplin, 48, set up Dom's Place in memory of her 20-year-old brother Dominic Panter, who sadly took his own life nine years ago this week (March 8, 2012) following a battle with mental ill-health.
The support group, which is based at the youth centre in Park Avenue, was set up in 2014 and offers a place for young people to meet others in a safe and non-judgemental environment, where they can openly or privately discuss any issues they may be having.
Ellie said: "When a young person comes through our door, there is no label. It doesn't matter whether they are suffering from depression, or anxiety, or they're just not coping with their school work, or their parents are splitting up and they just need to talk about it.
"It doesn't matter. When they're in Dom's Place, nobody judges them. Everybody there is going through something."
Ellie explained that, in normal times, the group meets once a week on Mondays (4pm to 6pm), and everyone can take part in activities like arts and crafts, cookery, gardening, during which there is a lot of peer support available.
"It's up to them how much they want to open up", said Ellie, "but there is always someone there to talk if they want to talk privately."
When the first lockdown was brought in last March, Ellie and her colleagues, Helen and Sophia, kept in touch with group members through the Dom's Place Facebook page, where they shared positive thoughts and craft ideas.
Staff are now allowed back in the youth centre, where in recent months they have been holding Zoom calls with group members to keep in touch and offer support.
They have also kept in touch via a retro newsletter, which all young people are invited to contribute towards.
Ellie has been delivering 'craft packs' to her group members' homes, thanks to a donation of £200 worth of craft items from Argos, plus funds raised through donations from the Freemasons, the Louth Old Boys fundraiser (as reported in last week's paper), and other organisations.
l If you are aged 8-19 and need support or further details, call Ellie on 07787 871115 or message the Facebook page.