Police appeal over vape misuse after three young people collapse in Sleaford
Sleaford police are warning parents after three incidents of young people collapsing after vaping in the town centre.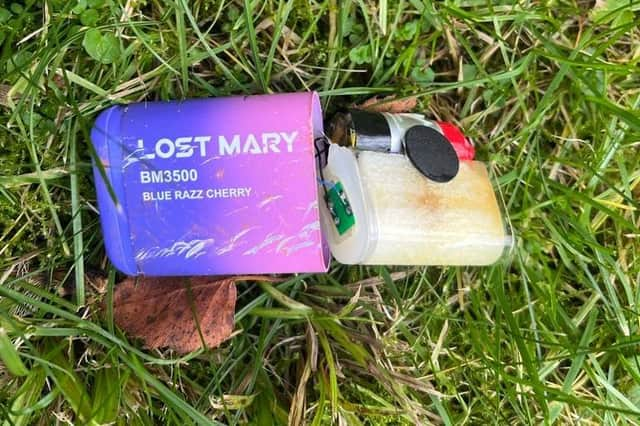 A letter has been sent to parents of all three of the town's secondary schools by Sgt Stuart Mumby-Croft, of Sleaford's Neighbourhood Policing Team.
He told The Standard: "We had reported incidents in which three children collapsed in the town centre. All three recovered reasonably swiftly with no long term damage as far as we know.
"Following enquiries, we believe that some youths may have been mixing THC (Tetrahydrocannabinol – the principal psychoactive constituent of cannabis) liquids with vape liquids and offered them to children, who were unaware of the mix of substances."
He went on: "We have engaged with all three local schools to advise parents of the issue and we would like to take this opportunity to reinforce this message about speaking to your children regarding the dangers of vaping in general and particularly in accepting vapes, or a drag of a vape from other people."
Sgt Mumby-Croft said hospital treatment had been required in some cases.
He said in his letter to parents, children now are far more likely to vape than smoke, but it comes with significant negative impacts. "The frequency and volume of nicotine they can take in, especially with some vapes and liquids being of very high nicotine content, can lead to significant nicotine addiction and dependence much more swiftly.
"Children under 18 should not be able to purchase them, but the volume we are finding among young teenagers, especially cheap disposable vapes, is high," said Sgt Mumby-Croft.
"I must ask you please to have frank conversations with your children about both the dangers of vaping and nicotine addiction."
He said police are aware that some people use vapes to inhale cannabis oils and synthetic highs such as spice and one highly concentrated lung full for those unused to such substances could render them very unwell indeed, very quickly.
Anyone with information should contact police.
Nick Law, executive head of the Robert Carre Trust, which is responsible for Carre's Grammar and Kesteven and Sleaford High School, welcomed the steps taken by Lincolnshire Police to warn parents about the dangers of vaping.
"At Carres and the High School we have a zero tolerance policy to vaping and have raised the issues with our students on numerous occasions. Thankfully we have had no medical incidents as a result of vaping but continue to be vigilant."
Sleaford and North Hykeham MP Dr Caroline Johnson has been campaigning to ban the sale of disposable vapes, particularly as she claims their colourful design and flavours are more attractive to young people.
She proposed the bill in a Commons debate on February 8, saying they needed to protect children and young people from being lured into a lifetime of addiction.
She added that disposable vapes are also becoming the latest litter problem, made of polluting plastic, chemicals and a lithium battery, which can cause a fire when put in with other waste: "A few weeks ago, I helped local volunteers clean the River Slea and its banks, where several were found."