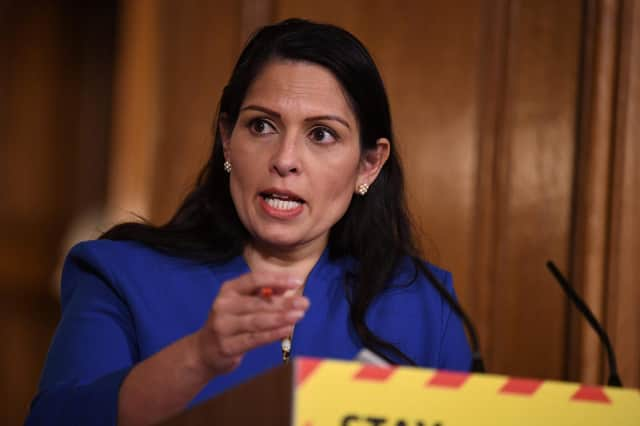 The Home Secretary will address the nation at 5pm this afternoon (Thursday, January 21) as she urges the public to continue following Covid-19 rules.
It comes after the UK's deadliest day of the pandemic so far, with 1,820 deaths confirmed yesterday.
Boris Johnson warned there would be more 'tough weeks to come' and described the death tally as 'appalling'.
Chair in epidemiology at Imperial College London, Professor Paul Elliot, told BBC Radio 4's Today programme that the country had seen a "levelling off, or even a small rise" in cases.
Prof Elliot said the React study, which tested swabs of around 145,000 people, including those not showing symptoms, revealed that "we are not seeing the decline that we really need to see given the pressure on the NHS and the very high levels of the virus in the population."
In these confusing and worrying times, local journalism is more vital than ever. Thanks to everyone who helps us ask the questions that matter by taking out a digital subscription or buying a paper. We stand together. Nancy Fielder, editor.