'Round of a paws' for volunteers continuing to change lives during pandemic
Val stands at the kerb with her Guide Dog, listening for the car about to move across her path.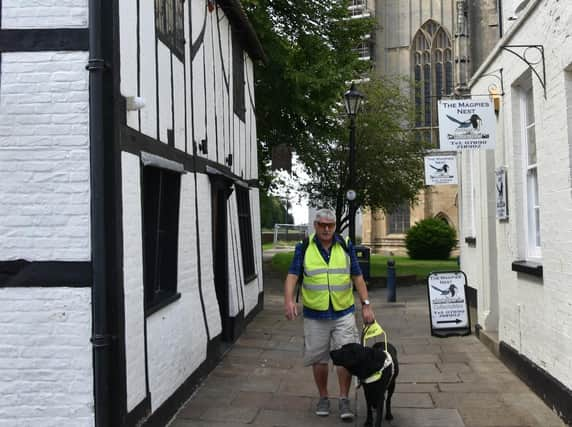 It was a tense moment, she recalls: "I gave the 'forward' command... and he remained sitting - that was the moment I knew I was safe.
"I knew I finally had the freedom to meet my friends again and go and do what I wanted."
Three more working partnerships like this can now be supported thanks to local fundraising group based in Lincolnshire. which has been praised for raising nearly £40,000 for the sight loss charity Guide Dogs.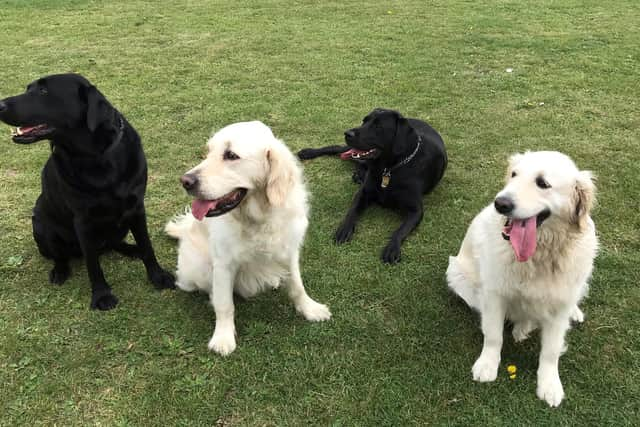 The past year, as the Covid-19 pandemic saw many fundraising activities cancelled, has been difficult for charities.
Skegness' fundraising group, made up entirely of volunteers, has been raising the sum since 2018 in a variety of collections and events.
During the pandemic volunteers have continued where possible, in line with government guidelines, and set up a JustGiving page to ensure donations could continue.
The group was set up by three people 10 years ago and now has over 20 local members. Their first activity was collecting at Tesco on March 1 2010 - raising £520. By 2017, they had raised over £96,000.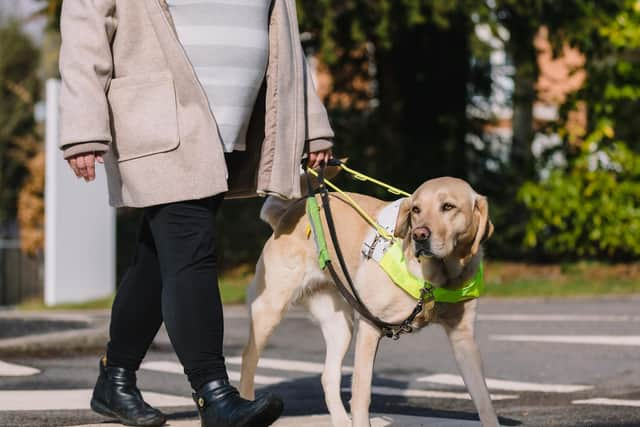 In normal circumstances, the group meet once a month to discuss fundraising ideas.
One of the founding members is Val Liffen, who began to lose her sight at the age of 29 after being diagnosed with macular degeneration.
In spite of having some peripheral vision, she was forced to give up her job at the library.
However, she retrained to work for Guide Dogs for the Blind helping others who were becoming visually impaired rehabilitate, such as teaching braille.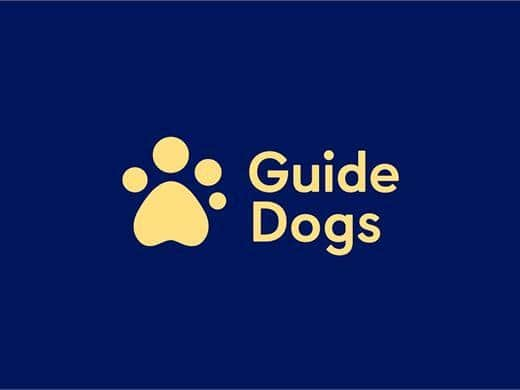 Now aged 72 and enjoying her third partnership with a black retriever called Usher, Val was introduced to her first Guide Dog 20 years ago - and she says it changed her life.
"Wade was a golden retriever and he came to me when he was 17 months old," said Val.
"We had two weeks training together and the final test was for the trainer to leave us by the kerb and drive by us.
"I had to tell Wade to move forward knowing the car was passing by but he just stayed sitting and I knew from then we would be fine.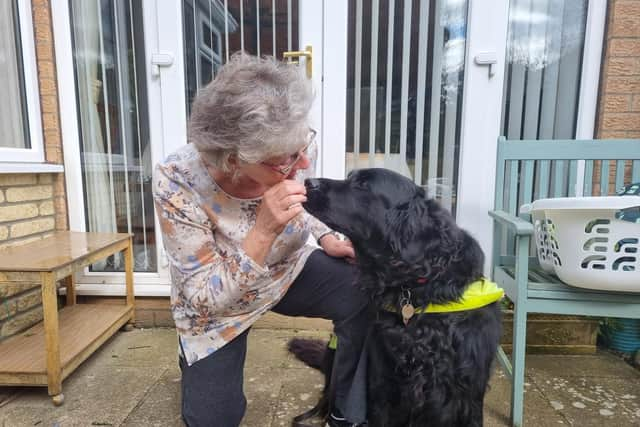 "Wade was an amazing dog. He was brave and he made me brave.
"If something happened he would sit in front of someone and as if to say 'come on, sort her out'."
Jill Humphries, treasurer of the Skegness Guide Dogs fundraising group and is also a guide dog owner,
She said: "It was tricky last year. We did what we could when it was safe and stuck within government guidelines.
"We're looking for new volunteers this year who could support us with our online presence and help us come up with new ideas to raise awareness of Guide Dogs.
"The group has worked really hard to reach this milestone and support three working guide dog partnerships.
"As a guide dog owner, I know just what an amazing difference a guide dog can make to the lives of people living with sight loss."
The group is also raising money to name a guide dog puppy in memory of Mandy Wells, a group member who passed away.
Jane Shelley, Community Fundraising Relationship Manager for Guide Dogs in Skegness, said: "This amazing group of volunteers have done incredibly well to raise this sum.
"Volunteers kindly offer their time, support and energy to our charity. Without them, we wouldn't be able to continue our work.
"Our guide dogs are truly life-changing, allowing people with sight loss to enjoy the same freedom and independence as everyone else.
"We are so proud of our volunteers and would like to thank them for everything they do. We also wish to recognise the fantastic support that the group receives from individuals and businesses within the local community."
Just a few miles away, the Boston-based group is in desperate need of new volunteers to help raise awareness of the charity's work and much-needed donations.
In 2019 the group - which covers Horncastle, Sleaford and Woodhall Spa - raised £11,000 and were on target to raise even more than this in 2020 before the pandemic hit.
Unable to raise awareness of the charity's work in local schools and on a monthly stand at Pilgrim Hospital due to Covid-19 restrictions, the final total was £3,500.
The group, which includes three local guide dog owners, is now hoping more volunteers will join them ahead of when face-to-face activities can hopefully resume later in the year.
Linda and Iain, from Coningsby, joined the supporter group three years ago and are now the group coordinators.
Iain said: "I enjoy talking to people and explaining what the charity Guide Dogs is all about.
"We're a very social group. Before COVID-19 hit, we'd normally meet monthly, ending with lunch or coffee and cake.
"This year has been extremely disappointing, not only because our fundraising has been restricted, but because we haven't been able to raise awareness of the amazing work the charity does."
Due to latest lockdown restrictions, Guide Dogs has advised all their supporter groups to cease all face-to-face fundraising activities, but groups can continue to fundraise and raise awareness online.
Linda added: "There is a real feeling of camaraderie being part of the group.
"We need new volunteers to help with a variety of things, from social media support to driving us to and from events when they hopefully resume - there's lots of different ways people can help.
"The sense of achievement that volunteering for Guide Dogs gives you, particularly when you can see a working guide dog and know what that means to the owner, it's a real buzz."
Jane Shelley, Community Fundraising Relationship Manager for Guide Dogs in Lincolnshire, said: "2020 was a challenging year for our supporter groups, but many have found new ways to fundraise, both online and whilst following social distancing guidelines.
"Although our groups cannot carry out face-to-face activities currently due to the latest lockdown restrictions, they are able to keep in touch online and are looking forward to when it's safe to start meeting people in the community again.
"It costs around £60,000 to support a guide dog from birth to retirement and Guide Dogs relies almost entirely on public donations, so the support we get from our local groups is vital.
"If you're from Boston or the surrounding area and think you could help us, please do get in touch."
Volunteers must be age 16 or over and Guide Dogs provides all the training required for each role.
To find out more about joining the Guide Dogs Boston Supporter Group, contact
Guide Dogs Volunteering Coordinator Melanie Brown via
To find out more about joining the Skegness Guide Dogs supporter group, contact Guide Dogs Community Fundraising Relationship Manager Jane Shelley via [email protected] or call 0800 781 1444.
Anyone interested in general information about volunteering should general info about volunteering they can contact Volunteering Coordinator Melanie Brown via [email protected]