Shortlist announced for Lincolnshire hospital staff awards after record nomination count
After attracting a record number of nominations, organisers of this year's United Lincolnshire Hospitals NHS Trust (ULHT) Staff Awards have revealed a final shortlist.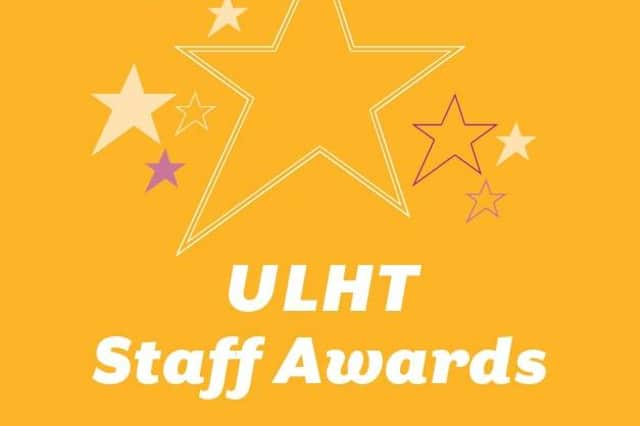 In total, 44 individuals and teams who work across Lincolnshire's hospitals have been put forward for an honour.
This is based on 937 nominations across 11 award categories.
All those shortlisted will be invited to a celebratory awards evening, along with their nominator, on Thursday, November 16.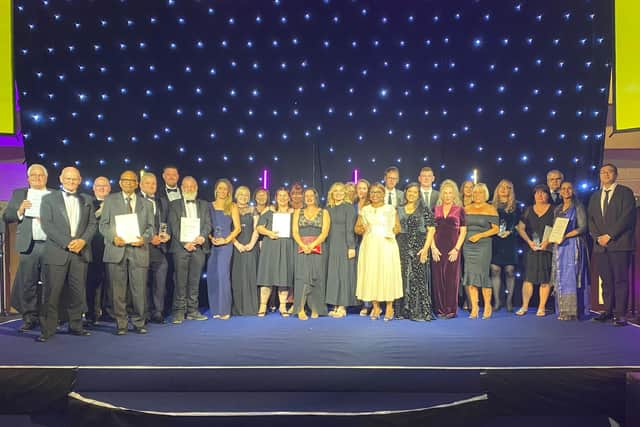 Andrew Morgan, group chief executive for and ULHT and Lincolnshire Community Health Service NHS Trust, said: "Congratulations to everyone who has been nominated this year. This is the 10th year of our Staff Awards and it is the most nominations we have ever received in one year!
"I believe this huge number of nominations from both patients and colleagues really reflects our exceptional staff who go above and beyond to provide the best possible quality of care to patients."
A full list of the shortlisted individuals and teams for each category of the awards is included below:
Equality, Diversity and Inclusion Champion of the Year Award
PRIDE Staff Network leadership circle, Trustwide
Sally Robinson and Sarah El-Khatim, Staff Menopause Clinic, Trustwide
Yvonne Garner and Rosella Gugliotta, MAPLE Staff Network, Trustwide
Yvonne Garner, Equality, Diversity and Inclusion Officer, Trustwide
Donna Woodward, Breast Pain Clinical Nurse Specialist, Pilgrim
Ward 4A (children's ward), Pilgrim
Vicki Lloyd, Clinical Site Manager, Pilgrim
Tammy Flannery, Staff Nurse, Lincoln
Team of the year – clinical
Bostonian Ward, Pilgrim
Jules Bambridge, Amy Garratt, Same Tinkler, Anusha Young and Naomi Plant, Maternity Patient Safety Team, Trustwide
Mel Fisher and Lucy Darby, Advanced Practitioners in Brachytherapy, Lincoln
Laura Wilmott and the Neuro-Rehabilitation Outreach Team, Lincoln
Chair's compassion and respect award
Katerina Vojtekova, Medical Registrar, Pilgrim
Lauren Martyr, Physiotherapy Assistant, Pilgrim
Dr Charlotte Kallmeyer, Consultant Haematologist, Lincoln
Jessica Harness, Deputy Ward Sister, Lincoln
Ian Rushton, Programme Manager, Lincoln
Elizabeth Withers, Endoscopy Manager, Grantham
Rebecca Connolly, Consultant ACP Emergency Medicine, Trustwide
Lindsey Wilkinson, Site Lead Physiotherapist, Lincoln
Great patient experience award
Vicky Bell, Nurse, Lincoln
Stacey McConnell, Early Pregnancy Nurse, Lincoln
Grzegorz Ortonowski and team, Endoscopy, Grantham
Lucy Wonnacott, Midwife, Pilgrim
Service improvement award
Jules Bambridge and Yvonne McGrath, Consultant Midwives, Trustwide
Dr Ashar Kazi, Consultant, Pilgrim
Jane Hall, Advanced Practitioner Late Effects Service Lead, Lincoln
Myriam Jackson and Radiology advanced practitioner reporting radiographers, chest x-ray reporting team, Trustwide
Extra mile – non clinical
Peter Quinlan, Porter, Lincoln
Sara Maddison, Housekeeper, Louth
Andrew Jackson-Parr, Chaplain, Pilgrim
Beckie Gammack, Estates Helpdesk Manager, Lincoln
Debbie Neale, Volunteer, Pilgrim
Barry Moseley, Volunteer, Pilgrim
Paul Cartwright, Volunteer, Lincoln
Lesley Hart, Volunteer, Grantham
Team of the year – non clinical
Talent Academy, Trustwide
Complaints Team, Trustwide
ePMA Project Team, Trustwide
ULHT Together Admins, Trustwide
Jay Robinson, Plumber, Pilgrim
Filippo Natalini, Practice Educator, Lincoln
Michele Norris, Healthcare Support Worker, Lincoln
Trish Roberts, Student Operating Department Practitioner, Pilgrim
The awards are entirely funded by sponsorship from local businesses and suppliers, for which the trust says it is 'very grateful'.
Any business which is interested in supporting the awards is asked to contact [email protected] or call 01522 573986.