South Kesteven District Councillors calling for more say on Grantham Hospital future
South Kesteven councillors have called for more say in the decisions around Grantham Hospital as they demanded the full restoration of accident and emergency services.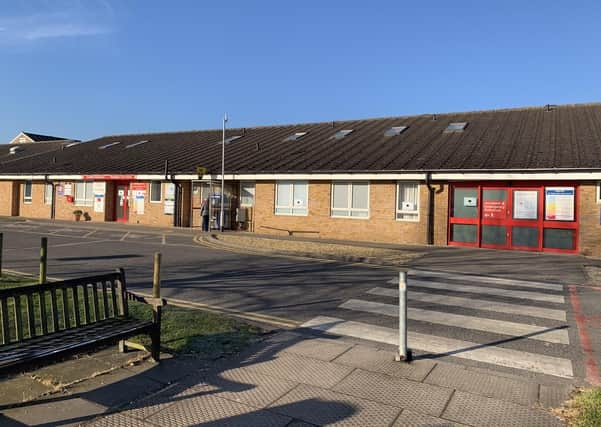 A meeting of the full council on Wednesday expressed "grave concerns" over United Lincolnshire Hospitals Trust's temporary closure of the department in 2016, which has been turned into an Urgent Treatment Centre in June 2020 as part of the trust's coronavirus plans.
ULHT's plans have seen A&E patients and non-elective patients turned away from Grantham Hospital to other sites.
The UTC is run by Lincolnshire Community Health Service and last week saw 360 people need the service.
Elective surgery and day cases such as chemotherapy patients are instead being taken from Pilgrim and Lincoln hospitals and transferred to Grantham.
The changes, which ULHT bosses have repeatedly said are "temporary" until March 2021, have sparked fears they could become permanent when the pandemic ends.
Campaigners have renewed protests outside the hospital and both county and district councils have called for full public consultation on the plans.
However, the motion before the meeting called on council leader Kelham Cooke to write to health and scrutiny bosses with concerns, as well as calling on Health Minister Matt Hancock to reverse the changes and give local authorities "fair representation" on the "decision-making affecting health in their communities".
During the meeting, council leader Kelham Cooke said "alarm bells" were ringing and the motion sent a "clear indication of this council's dismay".
"The issue goes beyond the provision of an around-the-clock urgent treatment centre.
"We need to ensure that our growth is supported by the provision of an appropriate health infrastructure as an integral part of Grantham's expansion and regeneration," he said.
He later said: "Health does not fall within our remit. We are not responsible for any decisions that can impact directly on this important issue.
"But we do have a voice. I am not prepared to sit quietly by and allow that provision within our town to slip silently away."
Coun Mark Whittington warned: "If we're not careful there will be a burnt-out husk on that site, nothing resembling a hospital."
Following the meeting, Coun Charmaine Morgan, who moved an amendment to the motion, said she was "extremely" pleased at the result.
"At the moment we have no say, so no matter what we seem to say or do the decision makers are riding roughshod," she said.
"The latest moves by ULHT are devastating. They have completely hollowed out and removed key services that you would expect a hospital to have."