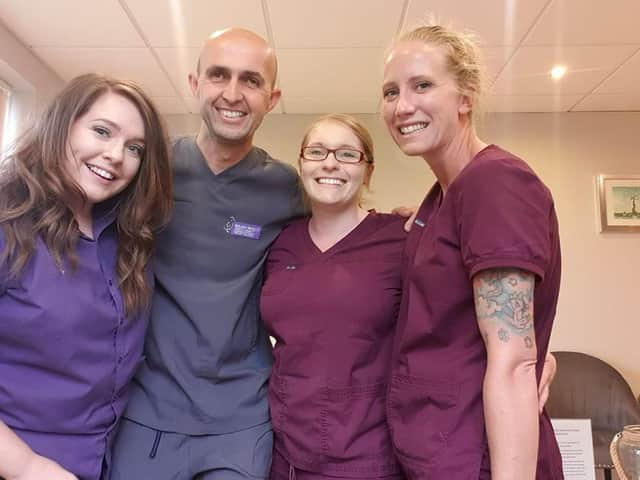 Cygnet House Dental Studio will be closed for two weeks, until it is able to offer patients Covid-19 testing before treatment.
Dr Mitchell Clark said: "We plan on testing our patients before treatment so we can be sure we are not spreading the virus and try to keep our business afloat .
"We believe closing, apart for emergency cases, is the only responsible thing to do.
"We believe testing for Covid-19 is the only way we can return to some level of normality, albeit at a reduced pace, and be certain we are not spreading this virus.
"Our patients will be tested at a heavily subsidised rate for the purpose of receiving treatment.
"For anybody who would like to be tested, the practice is taking reservations for tests at a 100% deposit basis
."These will be limited to a first come first served basis . The test is very very simple, has results in 10 minutes and is very affordable."
Patients were informed of the closure today. Dr Clark said: "Many of our patients are vulnerable and so we have provided them with a number which they can call should they need help.
"These are worrying times for any business but we believe we have a social responsibility to act now."
For more details call 01790 755312 or visit the website.