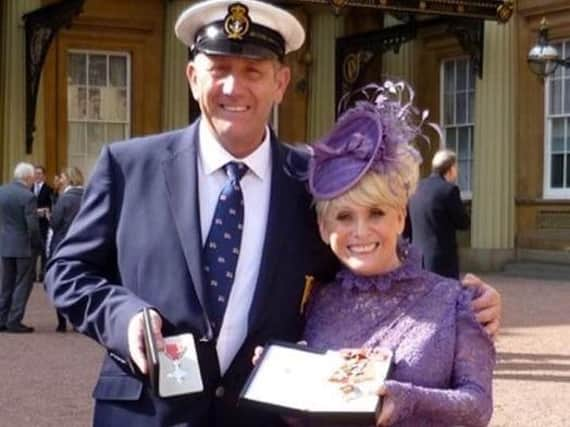 The comedy legend was best known for her iconic roles in EastEnders and the Carry On films until Alzheimer's forced her to end her career.
Her husband Scott Mitchell,said she had died peacefully from the disease at a London care home on Thursday evening.
In the 1986 season, Barbara appeared at Butlin's in Skegness with Jack Smethurst in "Carry on Barbara". The show was so popular it ran for a second time.
Former Skegness coxwain Ray Chapman met her at Buckingham Palace in March 2016 when she became Dame and he received the MBE for 46 years' service to the RNLI.
He posted on Facebook: "I was was lucky to have a few words with this lovely lady, RIP Dame Barbara Windsor..
Geoff Rylott commented: "Wonderful picture Ray. One of life's great memories."
Cathy Johnson said: "Brilliant picture!. Lovely memories for you to think about."
Chas Tibble said: "That's my second favourite photo of the PowerPoint presentation that I use to accompany my talks on Skegness Lifeboat. I always tell the groups that Barbara was proud to be in the presence of a great man."