Virtual dementia tour comes to Rasen
An extraordinary chance to gain valuable insights into the world of dementia comes to Market Rasen next month.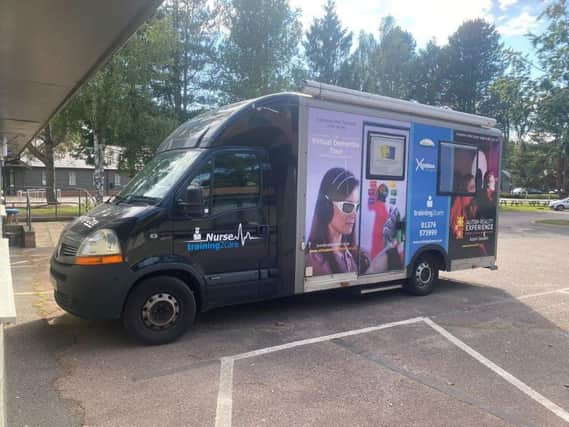 CLIP, a part of the Acis Group, is hosting the Virtual Dementia Tour at the Festival Hall in Caistor Road on Friday, October 6.
The Virtual Dementia Tour is a globally recognised, scientifically and medically proven method that allows participants to step into the shoes of someone living with dementia.
The experience helps people gain a real understanding of the small changes that can be made in practices
and environments to significantly enhance the lives of individuals with dementia.
A spokesman for Clip said: "The Virtual Dementia Tour, a life-changing experience that offers a unique perspective on dementia. It is an extraordinary opportunity for the community to gain valuable insights into the world of dementia and make a positive impact on the lives of those affected within our care homes."
There will be three sessions taking place – 9.30am to noon; 12.15pm to 2.45pm and 3pm to 5.30pm.
Sessions are free of charge, but spaces are limited, so booking is essential.
The virtual dementia tour coincides with the monthly memory cafe held in the Festival Hall from 10am to noon, which is open to all.