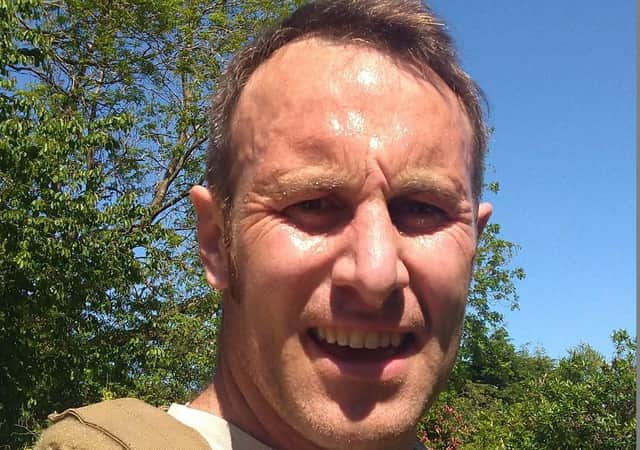 Frenchy Grisewood, 40, from Withcall, planned to do a one mile run, 10 pull-ups, and 20 push-ups wearing a 20 lbs weighted vest, every hour on the hour for the 48 hour period, starting on Monday May 25 at 8am.
Not only did Frenchy complete the challenge, but he also decided to do the mile run for an additional two hours, as he felt that 50 hours would be a 'more conclusive' target than 48.
In total, Frenchy - who works as a college lecturer teaching uniformed services at North Lindsey College, Scunthorpe - completed 50 miles of running, 480 pull ups, and 960 push ups.
Afterwards, the married father-of-one told the Leader: "The challenge went well. Very tired, and sore, but completed.
"So far the raised amount is over £1,000 so that is superb.
"I was very lucky to have a supportive wife, who ran with me for a couple of the miles, and my neighbours Gary and Fi were a big help."
Frenchy said that he decided to raise money for NHS Charities Together as "every person in the UK has been impacted by the NHS at some point in their lives, and it is important to maintain and support this institution for as long as we can."
He added: "I ask [my students] on a daily basis to push themselves mentally, academically, and physically. What better way to kill two birds with one stone!"
• Donate online at www.justgiving.com/crowdfunding/frenchy-grisewood.