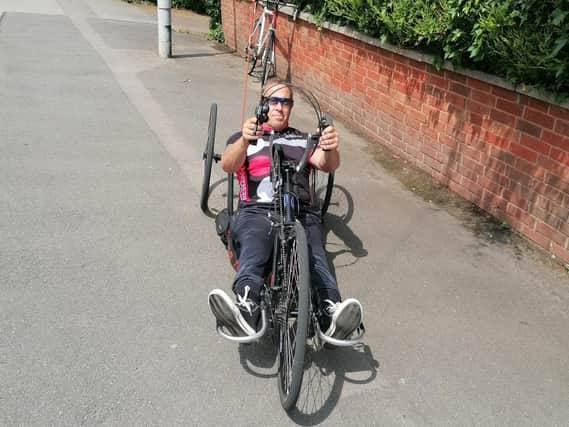 Pete Linnett will attempt to hand-cycle from Leicester to Skegness in aid of the charity Spinal Research.
The 56-year-old former British Paralympian, who was born with spina bifida and uses crutches to walk, will attempt the event on August 15 with six close friends.
"I am one of the lucky few who can still walk, and I exercise this by supporting those who can't", the man from Glen Parva said.
"Spinal Research is a cause close to my heart because I know there are a lot of people worse off than me."
Pete, who is also a 4x World Bench Press Champion, first wanted to attempt this challenge in 2015 but broke his knee so had to pull out.
He then managed to complete the challenge in 2017 and raised nearly £1000 for Spinal Research in the process.
"I swore I'd never everr do it again, but I am too easily persuaded," he said.
While training, Pete also planned another challenge to take on afterwards, where he will bench press 10 reps at 60kg every five minutes for six hours, also in aid of Spinal Research.