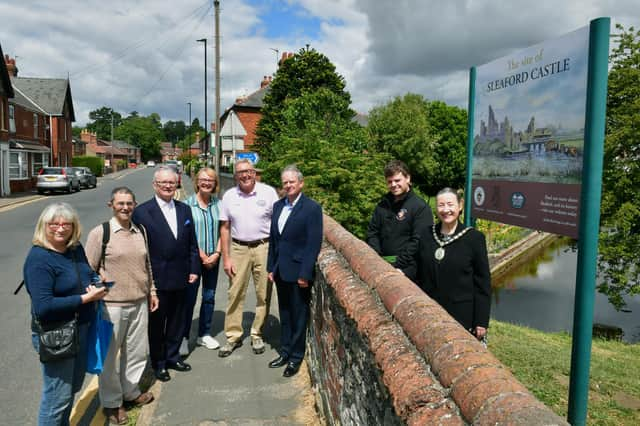 From left - Harriott Brand - Civic Trust, David Marriage - Civic Trust, Mark Bamford - Sleaford Museum, Doreen Bamford - Civic Trust, Chris Hodgson - Carre Gallery, Garry Titmus - Sleaford Heritage Group, Rob Oliver - services team leader for Sleaford Town Council, Mayor Coun Linda Edwards-Shea, unveiling the new sign at Castlefield.
It replaces an impression of the castle in the 12th century whose accuracy has been questioned following a survey.
The sign is sponsored by the town council, civic trust and Sleaford Museum displaying a QR code video link​​ to Sleaford Heritage Trail.