Airship archaeology event uncovers new finds at RAF Cranwell
RAF Cranwell has played host to a group of metal detectorists in search of remnants of its early days as an airship station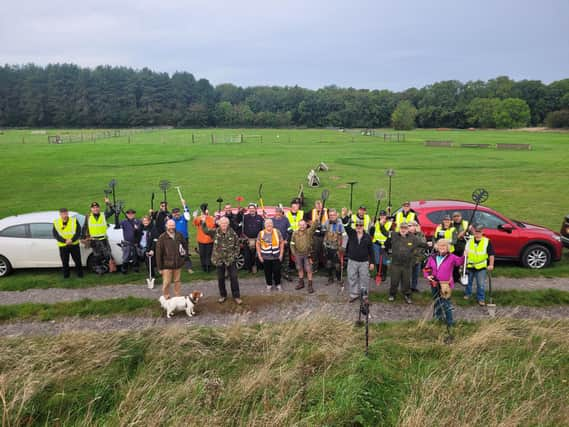 It was with great excitement that RAF Cranwell Heritage Committee hosted 25 metal detectorists last weekend on October 7 to help in their search for airship archaeology from RAF Cranwell's early days as HMS Daedalus between 1916-1923.
Arriving down Cranwell Avenue in an impressive 20-vehicle military-style convoy, the team from UK Metal Detecting Days were welcomed by the Officer in Charge of the Heritage & Ethos Centre, Flight Lieutenant Pete Clark.
They then got a history top up from in-house expert Lieutenant Commander Nick Taylor.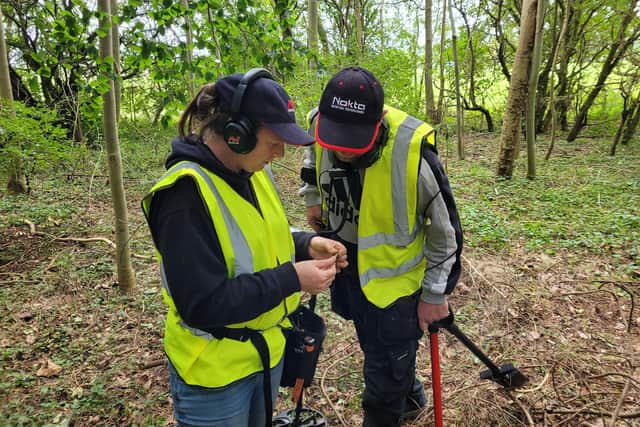 Club Secretary Deb Law ensured the participants were happy with their pre-brief before they eagerly set about searching Reeve's Plantation, within the land occupied by the RAF college, for airship tie-down points and other artefacts.
Three concrete pads in a line, with cast in iron loops to tie to, have always alluded to the then Royal Naval Air Service making use of the natural woodland to shield the smaller airships from the prevailing wind. However, the layout has always been puzzling to other known securing practices so the day's aim was to clear up the mystery.
After many false hopes a fourth tie down point, complete with shackle, was uncovered. Previous thinking had been to expect a triangle formation from the existing three, line-abreast pads but this find - equal in distance from and in perfect line with the original three - now provided a different airship securing method.
The team's meticulous pre-investigation of airborne laser scans came up trumps when a three inch fragment of iron shackle was discovered adjacent to the rugby pitch. Also of great excitement was a discovery of four pieces of thin, pliable metal skin. After closer examination of these existing fragments, it was found to be too thick; so the question, now, is: what aircraft are these from?
Some things answered, some new questions raised, the team deemed the day a complete success. More areas are still be investigated so this story will continue with further events to unearth the story of the airships at RAF Cranwell.
Visits by groups of 10-30 to the RAF Cranwell Heritage & Ethos Centre can be arranged by emailing the volunteer team at: [email protected]