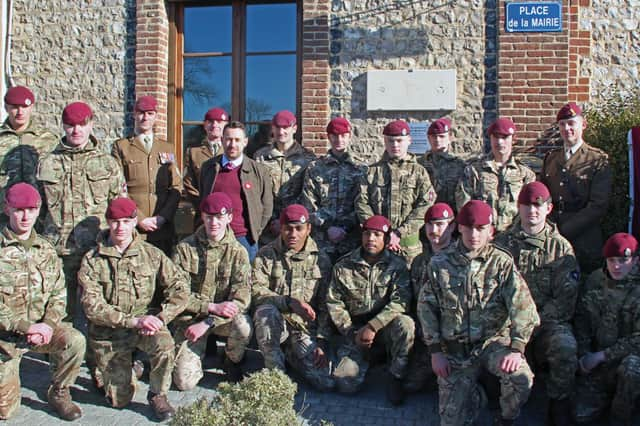 The call for assistance comes from the France-based Bruneval Raid: Operation Biting association.
The group works to honour the servicemen who took part in Operation Biting – a raid on a German coastal radar installation in Normandy, France, on the night of February 27-28, 1942.
Among those to have taken part in the raid were the 1st Air Troop Royal Engineers (later known as later known as the 1st Parachute Squadron Royal Engineers).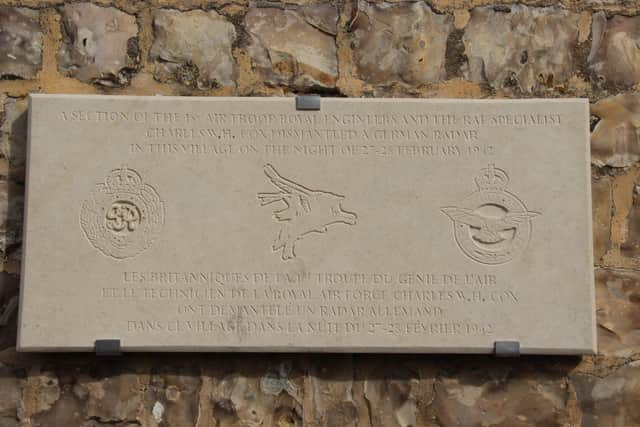 At the time, the squadron was stationed at Chesterfield, but after seeing action in North Africa, Sicily and Italy, was billeted in Donington between December 1943 and September 1944. This was just before the famous battle for Arnhem bridge also known as Operation Market Garden.
The founder of Bruneval Raid: Operation Biting, Nicolas Bucourt, contacted The Standard in the hope of tracing relatives of the 1st Air Troop Royal Engineers and anyone else involved in the raid.
"Friendship and love stories were created at Donington," he said. "When the war ended, many sappers came back to Donington and some of them married Donington girls."
The appeal comes as a plaque is unveiled in tribute to those who were involved in the raid. It is located in the village where the German radar was based, La Poterie Cap d'Antifer, and was made possible thanks to a fundraiser organised by the association.
Explaining what it would mean to the association to make contact with relatives, Nicolas said: "The official archives say what the men did, but the families know who they really were.
"It's important for me to explain also their human part with their military career. During exhibitions, conferences, ceremonies, articles, social networks, I tell their personal stories."
He added that part of the association's work is also to hold events involving families of relatives.
You can get in touch with Nicolas on [email protected] and find the association at www.facebook.com/brunevalraid or www.instagram.com/brunevalraid