Call for street in Skegness to be named after football legend Ray Clemence
A street in Skegness could be named after the town's famous football legend if a suggestion by councillors is accepted.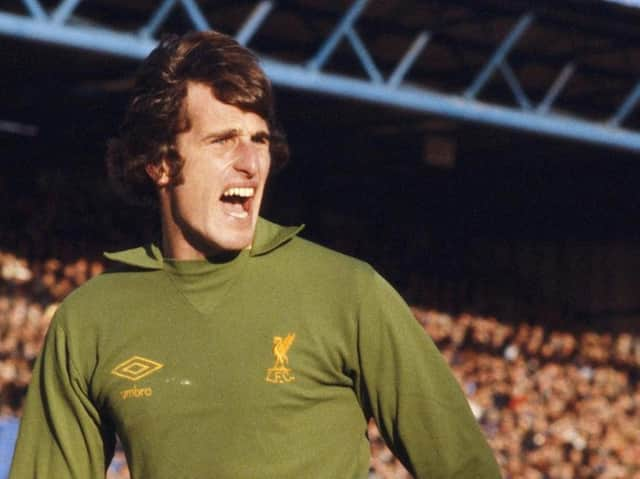 Ray Clemence - Skegness Town Council would like to see a road named after the football legend from the resort.
Skegness town councillors came up with the idea after they thought suggestions by the developers lacked any links to the resort's rich history.
Construction work on 72 much-needed affordable homes at Saxon Fields off Lincoln Road has continued despite the impact of lockdown last year.
By January, Chestnut Homes had handed over 57 affordable phase four properties at the development to housing association Platform Housing Group, all of which are now occupied. The rest were due to be completed by the spring.
Area development manager at Platform housing, with Zoe Brown, Project Manager from Platform Housing and Luke Forsyth Assistant Site Manager at Chestnut Homes.
At Wednesday's Skegness Town Council zoom meeting, three road names were suggested for phase five of the development.
The suggestions put forward by Jessica Alcock, Land & Development Surveyor were:
Maxwell Road – Named after the manufacture of several of the Botton's Pleasure Beaches rides, including the Waltzer and Lifting Paratrooper ride. The Waltzer ride which opened in 1972 is still in operation today. Maxwell & Sons were a Scottish company manufacturing many rides for the UK and Ireland market many of which are still in operation today.
Waltzer Lane – As above, the oldest operational ride at the Botton's Pleasure Beach resort in Skegness.
Viking Drive - With reference to the Viking name of Skegness.
'Walzer Lane' was the suggestion which was disliked the most. Coun Steve Kirk said the suggestions were 'surprising awful' taking into account the town's rich history.
"A lane is something you find in the country - drive would be a better description," he said.
Coun Dan Kirk was also not a fan of 'Walzer Lane'. "I'd be going round in a circle looking for Walzer Lane," he said.
Coun Sid Dennis asked if a polite letter could be sent to the developers asking them to think again.
However, Town Clerk Steve Larner pointed out this could delay the house sales if all they needed was to sort postcodes out so they can hand over the keys.
"It might be helpful to suggest a name," he said.
Mayor Coun Mark Dannatt said it was right more thought was put into naming roads in the town with its rich history.
Coun Dick Edginton thought it would be good to pay tribute to Ray Clemence and Coun Dannatt suggested 'Ray Clemence Way' - to reflect the way he played football.
The former deckchair attendant in Skegness, who became England captain in his 23-year career, died last year aged 72, after a brave battle with prostate cancer.
"Let's scrap Walzer Lane for Ray Clemence Lane to reflect the town's heritage," agreed Coun Dan Kirk.
This will now be suggested to the developers.