Classic car show cancelled
Sleaford's popular Classic Car and Motorcycle Show has been cancelled this year by organisers due to the ongoing Covid-19 restrictions.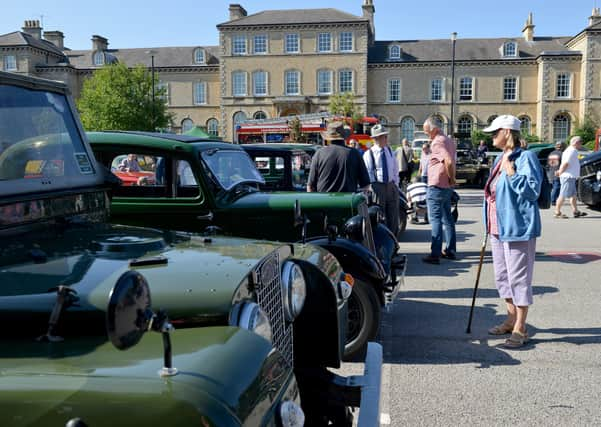 This year's show was due to take place on September 5, but the committee has reluctantly taken the decision to cancel.
In a statement they said: "Decisions like these are not taken lightly, however the overall safety and wellbeing of all those involved with the show is paramount. It was concluded that, with the continued uncertainty surrounding Government advice, it was not possible for us to ensure a safe environment to go ahead with this year's event.
"We are very sad to have to make this announcement, we desperately wanted things to work out in time to enable us to put on a show, but 2020 has not been the year any of us were expecting. So, we will stay focused on the future."
If you are a sponsor, have booked a trade stand or have entered a vehicle into the show, your money can roll over for next year or you have the option for a full refund, and the team will be in touch with all concerned in the coming days and weeks.
The committee said: "We would like to thank everyone for their understanding in this unprecedented situation."
The show shall return on Saturday, September 4, 2021, on the NKDC offices car park. For details visit the website or call chairman Mary Sanders on 07908 620677.