​Construction work begins on historic building in Market Rasen
​Building work has begun on an innovative project in Market Rasen to preserve the historic character of buildings.
The first major project to benefit from the funding is 24 Market Place.
West Lindsey District Council is working in partnership with a local steering group, made up of local businesses, councils and conservationists, on the pilot project, which aims to unlock the potential of the town's heritage assets.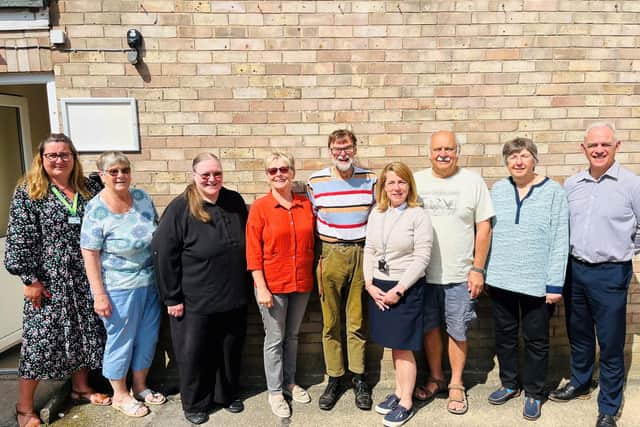 Coun Stephen Bunney, ward member for Market Rasen, has welcomed the start of the work.
He said: "We are committed to supporting and protecting the historic buildings and their original features in our town centre.
"Once complete, these works will not only give a visual boost to the area in terms of visual appeal, but it will also help conserve part of the town's history.
"Without schemes such as this, some buildings would be in danger of obliteration due to the worsening condition of the buildings."
Specialist contractors will conduct repairs to the building's exterior, which will include repairing windows, roof repairs, reinstating columns and repairing columns known as 'pilasters', as well as installing a New York Stone Step outside the front building. They will also renew the shop sign with a hand painted sign.
The grant will help fund work to improve and conserve historic buildings, using traditional materials and techniques. This includes work such as the repair of pantile or slate roofs, repairing timber windows and shopfronts, removing unsightly paintwork, or repairing or renewing damaged render.
Local heritage representative Neil Taylor said it was great to see work progressing on the scheme.
He said: "A lot of people in the town have a keen interest in this heritage project and
will be looking forwarding to seeing the first building complete.
"It supports the reinstatement of architectural features, including 'putting back' lost features, such as
traditional shopfronts, replacement windows or doors, and reversing alterations which have damaged the character or appearance of the building.
"It also can include new, traditional hand painted signage, which is more in-keeping with the properties."
Following the completion of the work at 24 Market Place work will commence on the former banks at 7 Market Place and 9-10 Market Place.